Fortnite Season 9 Offers Fortbyte 91 for Players - How to Find and Unlock Them?
Fortnite Season 9 has been active in Fortnite for a few days. In the previous seasons, players need to complete weekly challenges to unlock secret season skin. In this season, they can collect 90 Fortbytes to unlock Season 9 skin.
Fortbytes, an important item introduced in Battle Pass of Fortnite Season 9, are 100 different collectibles that are added to the game with new tasks and challenges. Players can not only decrypt a section of the hidden Fortnite Season 9 image, but also unlock rewards for collecting a certain amount of Fortbytes throughout the Fortnite world.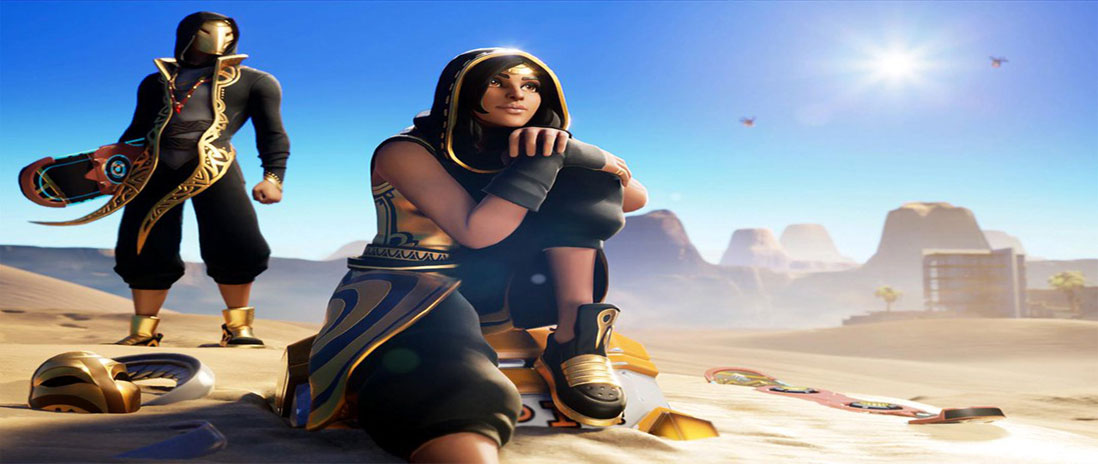 Recently, Epic Games released a task to ask players to complete the mission "found at a location hidden within Loading Screen #4" to get Fortbyte 91. This one will require you to unlock four weeks worth of challenges to know where to go. But you don't need to have unlocked all the challenges or the loading screen to find it. You can get this Fortbyte regardless of how many challenges you've completed. Head to Paradise Palms and in the center of town, you'll find what you're looking for. Then, you just need to pick it up like all the other Fortbytes.
If you want to get more Fortnite Items, you can buy cheap Fortnite Items at Lolga.com, a reliable store that offers you the best and safe deal for Fortnite Items with the lowest prices and fastest online service in the market. Instant delivery, safe transaction, refund policy, 24/7 online service ensure you buy everything you need here easily.
Reasons to buy Fortnite Items on Lolga.com
There are several reasons why most of the Fortnite players are choosing Lolga.com for buying high quality Fortnite items.
Huge selection of products – It has a wide range of the gaming products in all areas and also the virtual currencies for your successful game play.
Lower price – This game shop offer all Fortnite items at the highly competitive prices to save you more money.
Fast delivery – Once you have made an order for the gaming resources, the professional service team at Lolga will immediately process your order and deliver the items within 15 minutes. From the moment you have placed an order, they work without taking any break to ensure 100 % customer satisfaction.
Safe transaction – Safe transaction of Fortnite resources will be possible directly to your account. The professional team of experts at this platform will deliver you the excellent and outstanding range of services 24 hours a day and 7 days a week to deliver the items directly to your gaming account.
Steps to Buy Fortnite Items from Lolga.com
The steps of purchase are as simple as below.
1. Select the items you need, add them to shopping cart, or pay immediately.
2. Submit the correct information and complete the payment.
3. Accept our invite in the game, if the waiting time is too long, please contact customer service.
If you have any problems or questions for buying Fortnite Items, please feel free to hit us up through our 24/7 online livechat. We will not let you down with our best service.