Animal Crossing New Horizons Money Making Guide - How to Get Bells Fast
In-game currency is very important in video games because it helps build a marvellous character and go further in the game. It is also no exception in the newly released Animal Crossing New Horizons. As we all know, bells are the primary currency in Animal Crossing New Horizons, which can be used to upgrade your house, buy clothes and furniture and decorate your island. Therefore, how to get Bells in a relatively short time becomes the most concern for the majority of players.
In this Animal Crossing New Horizons guide, we offer the best and fastest ways to make money while playing. In fact, there are many ways to acquire Bells so you can try more methods. Here are some of the most productive methods we've found.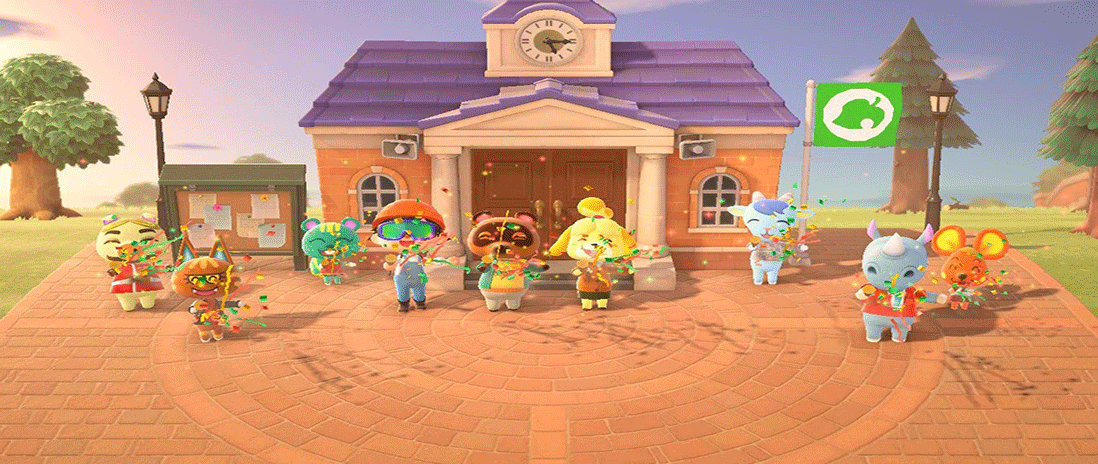 How to Get Bells Fast in Animal Crossing New Horizons - Best Way Guide
Sell Fruits
When you first enter the game, the best way to earn Bells is to sell the native fruit that grows on your island. The native fruit includes Cherries, Apples, Peaches, Pears, and Oranges, and each piece of this fruit sells for 100 Bells each. If you collect non-native fruits (one of the other four kinds of fruits) from other players' islands and bring them back to your island, each of these fruits will cost 500 bells. Besides, coconuts sell for 250 Bells each.
Sell Fish and Bugs
One of the most effective ways to make bells is to catch and sell fish and bugs. In the shadows lurking near the edge of the island, or the flowers towards the bushes, you can catch fish and insects for sale, which is considered to be one of the fastest ways to make Bells in "animal crossing new horizons". Of course, different biological species will bring you a different number of bells.
Money Trees
When you walk on your island each day, you might come across a glowing glow in the cracks in the mud. If you dig it up, you'll easily get 1,000 bells, but if you bury some bells there, you'll grow a tree that produces bells! This isn't the most consistent or quick way to get money, but it's relatively easy. If you opt to rebury the Bells, you will have a 30,000 cash cow in a few days.
Hot Items
Hot items are very popular for players to craft. Some of them are worth far more than others, so crafting and selling them will give you a large amount of cash. If you have the spare resources and it's worth over a thousand bells, it's probably worth crafting a few to get some spare change. It's best to store crafting materials instead of selling them, since you'll get a better return for crafting hot items and selling those.
Sell Fossils
If you want to make big money, then selling fossils is your best choice. New fossils appear on your island every day, and its signs are cracks in the soil. You only need to bring the fossils to the museum for identification and display and you can sell and obtain a large number of Animal Crossing Bells. It should be noted that different fossil prices are also different.
Exchange a Bell voucher (500 Nook Miles) for 3,000 Bells / Bell Vouchers
After unlocking Nook's Cranny, you can purchase Bell coupons from the Nook Stop machine. Exchange 500 Miles vouchers for 3,000 Bells, this is the best way to convert your Nook Miles to Bells.
Take Advantage of the Turnip Market(Buy turnips and play the Stalk Market)
Set up Nook's Cranny store and you can start selling Hot Items. Every Sunday, you have the opportunity to buy radishes. The price of radishes changes every day. You choose to sell them to Timmy & Tommy at the best time to make huge profits. At the same time, you can also pick some of the hot items of the day yourself, and sell them at the right time to get a lot of Bells.
Apart from the methods introduced above, you can also make Animal Crossing Bells through hit rocks, catch Tarantulas, sell weeds, shake trees, sell your unwanted items and more methods. However, for players who have no time to do so, the fastest way for them is to buy from a reliable store. Lolga.com is definitely the best choice for you.
Buy Cheap Animal Crossing Bells on Lolga.com - Full Stock and Instant Delivery
With preferential prices on this Lolga platform, you can choose freely in different quantities. Having been in the gaming market for over 9 years, we are quite experienced in catering to clients' needs and solving their problems. Cheap Animal Crossing Bells on hot sale at our site with fast delivery, safe transaction and best customer service guaranteed. Therefore, you do not need to worry about anything but enjoy yourself in the game. We have what you need and more! If you have any problems in buying Cheap Animal Crossing Bells, please do not hesitate to contact us via our 24/7 online livechat.