How to get the 2022 celebratory balloon arch in Animal Crossing during the new year holiday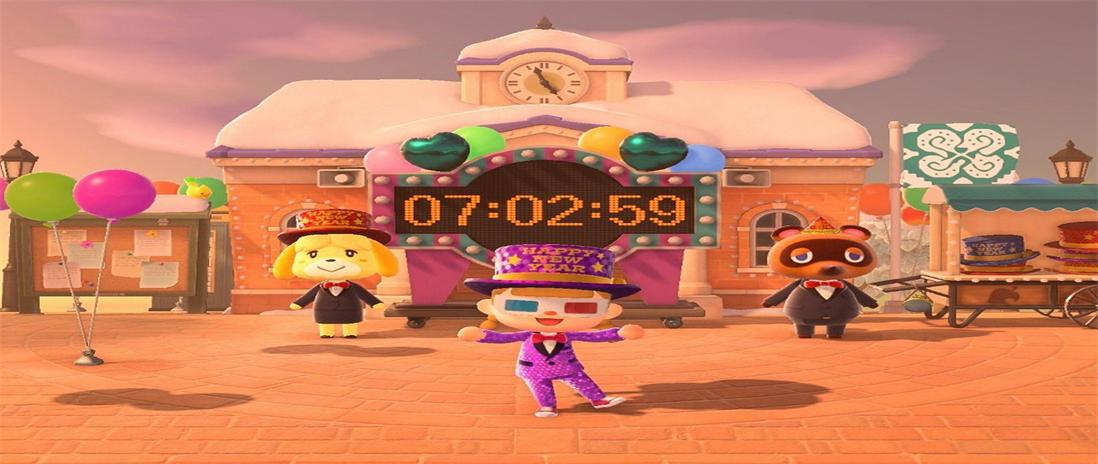 The end of the year is approaching, which means big things for Animal Crossing: New Horizons players. For starters, Toy Day, as well as the New Year's Eve Countdown and much more, are just around the corner.
Players in the Animal Crossing community have discovered a special balloon arch to bring in the new year of 2022, which is related to the New Year's Eve event. This new item will be available throughout the event, and it appears that additional exclusive seasonal Animal Crossing items may be added in the future. Here's how you order the balloon arch in advance and when it'll arrive.
On December 31, just in time for New Year's Eve, the balloon arch will be released. It won't be free or offered as a reward for playing the game because it'll be accessible in Nook's Cranny. It will be accessible for a limited time only, from New Year's Eve until January 5.
There is one way to get it early, however, it is frowned upon. Many players have used time travel to get to certain events or to unlock items that are time-locked. Many players, including Nintendo, frown on it, but it still happens.
Animal Crossing fans can set their Nintendo Switch's internal clock to that day, or any other day during the sale. Even if the date is January 31, 2022, or December 11, 2021, the game will behave as if it is that day. Keeping this in mind, players who miss out on the item can still get it later using this method.
The item will cost, appropriately, 2,022 ACNH bells. It will be an exclusive for this year, so without time travel, this will be the only chance for Animal Crossing: New Horizons players to get it.

★ Login into Lolga.com for more Animal Crossing: New Horizons News & guide
Go online to our website-Lolga.com if you'd like more information on Animal Crossing New Horizons. Here are the foremost recent game developments, and Animal Crossing-related online trading services also are offered, like Animal Crossing Bells and Nook Miles Ticket.
If you would like to buy cheap Animal Crossing Bells and Nook Miles Ticket. No doubt Lolga.com would be your best-suited choice.