Animal Crossing Holiday, Event & Seasonal Items in February & March 2021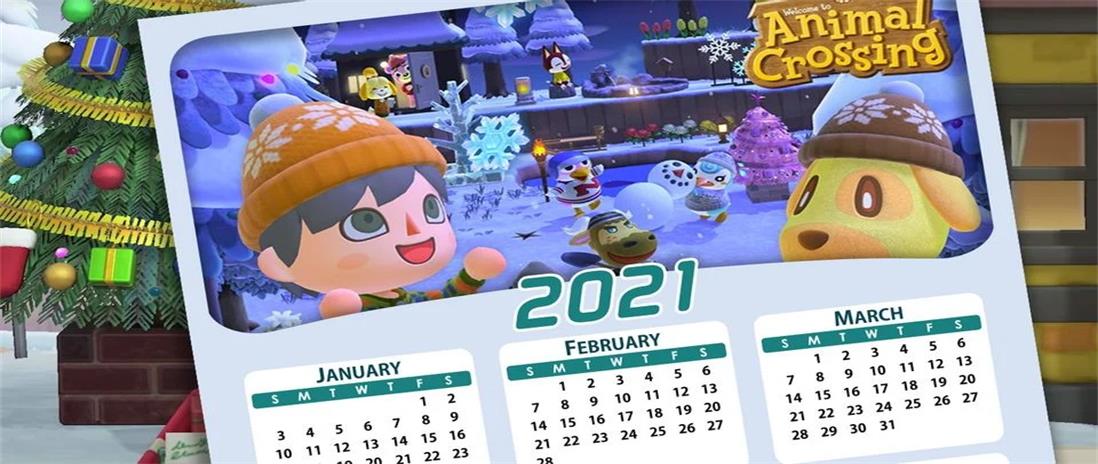 Finally, the much-awaited January update trailer arrived in Animal Crossing New Horizons, while there is only one major event - Festivale, there are also several secret Animal Crossing Items that will be added to the game. Join us to take a look at what you can expect in February, March, and future days in 2021 with ACNH holiday items and seasonal items.
February & March ACNH New Items - Animal Crossing Event & 2021 Seasonal Items
The trailer also gives us plenty of hints on potential updates and new products, although many specifics have not been released. Updating your game to the new 1.7.0 update after it releases on January 28th is the most important thing you should remember. Otherwise, the holidays and things can't be accessed.
ACNH Seasonal Items for Valentine's Day
In Resident Services, keep an eye on the Nook Stop. You should enjoy Valentine's Day until the ACNH Festival event arrives. Players can buy new seasonal items for Valentine's Day, including chocolate hearts and heart-shaped bouquets, through Nook Shopping, from February 1 to February 14.
More ACNH Nook Shopping Seasonal Items & Holiday Items
There will be other items for a few tiny real-world holidays and events like Groundhog Day, game Celebration, and more for a particular period of your time in January, February, and therefore the following days of 2021. for instance, Groundhog's Day typically takes place on Groundhog Day, Isabelle will offer you a Resetti Model if you ask her at Plaza. Here may be a simple list of the latest ACNH event items and ACNH nook shopping seasonal items.
• Resetti model (Groundhog's Day)
• Football Rug
• Megaphone
• Throwing Beans
• Maracas Thank-You Gift (through the mailbox)
ACNH Festivale Set Furniture & Clothes
The major event introduced within the January update (1.7 updates) is Festivale. On February 15, with the looks of Pave, players will have an opportunity to earn Festivale themed furniture set from Pave. It seems that the ACNH Festivale items mainly in green and yellow (see the image below). And these things are going to be purchasable at Nook's Cranny ranging from February 1, you'll buy them with ACNH bells to organize for the event. within the trailer, villagers also wear colorful costumes for celebrating the Festivale, the Festivale clothes will available in Able Sisters.

Login into Lolga.com for more Animal Crossing: New Horizons News & guide
Go online to our website-Lolga.com if you'd like more information on Animal Crossing New Horizons. Here are the foremost recent game developments, and Animal Crossing-related online trading services also are offered, like Animal Crossing Bells and Nook Miles Ticket.
If you would like to Buy Animal Crossing Items. No doubt Lolga.com would be your best-suited choice.