Check out Rocket League 1.93 patch and Bug fixes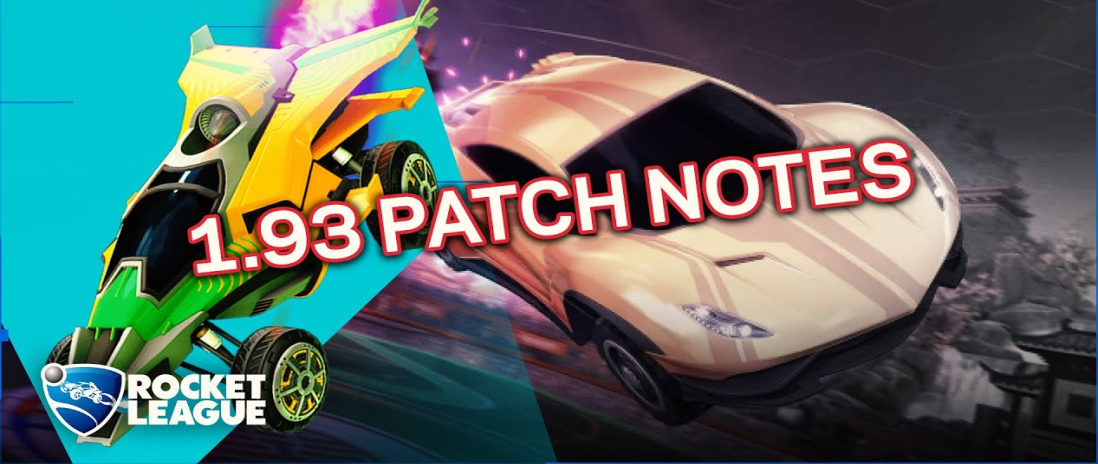 In order to provide new content and fix the in-game problems, Rocket League is continuously updated by its developers. Check out Version 1.93 of the Rocket League here.

When Epic chose to make the game free-to-play for the players, Rocket League soared to fame. In the game, players with Rocket Boosted Cars are required to play sports such as football, ice hockey, and basketball. A huge player base has been amassed by the game and it has also been one of the biggest games for esports competitions. Rocket League is actively upgrading the game to provide the game with new content and to fix the glitches and problems encountered by the game as well. To read more about the new Rocket League Update 1.93, players want to.
Update 1.93 of the Rocket League
The patch for Rocket League 1.93 is now online. This latest patch focuses more on Bug Fixes and Two-Factor Authentication. The patch notes for Rocket League 1.93 list all the improvements that were made in the new update. Check out the Rocket League 1.93 Patch notes below:
BUG FIXS
• Fixed a bug in the Competitive Playlist preventing split-screen players from matchmaking
• "Invite to party" is now shown correctly for all players in the Friends List.
• Fixed lighting for the Forbidden Temple
• Animations added to the Playlist menu in the last update have been deleted.
• Fixed a bug that caused the ball to turn invisible while using Fly Cam in Spectator Mode
Two-Factor Authentication (2FA)

• Starting with v1.93, players that want to participate in player-to-player trading must have 2FA enabled on their Epic Games Account
• Learn how to enable 2FA on your Epic Games Account here
• Learn how to upgrade a platform account to a full Epic Games Account here
• The first trade you execute after enabling 2FA may take longer than normal to process (about 30 seconds). Subsequent trades should process normally
Rocket League 1.93 Patch
Two-Factor Authentication is introduced to the game by the new Rocket League update. How to enable this authentication method can be learned by players. They will also know how to upgrade to a full Epic Account. When players are trying to engage in player-to-player training, for the feature to work, they need to have this authentication enabled on their Epic account.
They have also been working on several glitches that affected the game's smooth running. There was a bug that did not list all friends of the player in the invite to party option. They also fixed the lighting for a particular arena. Some animations on the playlist menu have also been removed. When the players were in Spectator mode and were using the fly cam, the ball was becoming invisible, this problem was resolved. They also patched a flaw in the competitive playlist that stopped split-screen players from matchmaking. These bug fixes and new features can help to provide Rocket League players with a smooth gameplay experience.

Looking for the right Rocket League trading website? Check out our website Lolga.com
If you wanna get more information about New Gridiron Game Mode, go check our website-Lolga.com, in addition to Rocket League latest News and game guide, Lolga.com also provides Rocket League Trading service, you can get all Rocket League Items that support trading here, such as Rocket League Credits, blueprints, rocket pass pro items, and other tradable items.
Maybe you are worried about the prices. There is absolutely no problem with it. Lolga.com definitely guarantees the lowest Rocket League Prices above all online Rocket League Trading websites.
Being a trustworthy seller with years of experience, we are committed to meeting the stress of all our customers. during a safe and secure setting, you'll Buy Rocket League Credits from our platform to spice up your adventure and enhance your gameplay.
If you'll order from us or have any questions, please contact online LiveChat 24/7!
Watch the following video for more details