Check out Rocket League Promo Codes in June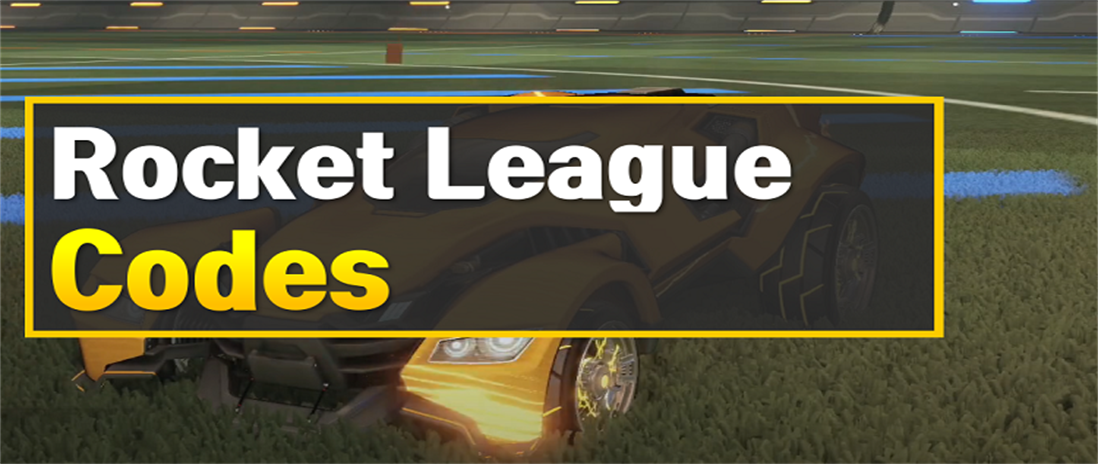 Winning matches gets you a lot of unlocks, parts, and loot boxes. However, this isn't the only way to get Rocket League Credits. You can also use promo codes to get freebies that aren't available anywhere else.
Today, we'll show you how to redeem the unique Rocket League codes and walk you through the procedure. So, without further ado, let's look at the codes and the various methods for redeeming them.
Psyonix's Rocket League is an award-winning vehicular soccer game. The game was first released for Xbox and Windows, but it was later converted to Switch and Xbox. It's all about managing your rocket-powered car around the pitch while delivering the ball to the opponent's goal area.
Rocket League Code
The codes are directly from the game's official developers and provide you access to exclusive in-game items. Among the items are a variety of cosmetics, as well as customizable things and much more. If you want your bike to stand out when you're dribbling the ball around the field, you'll want to use one of the codes to unlock even more amazing accessory options.
Redeem Rocket League Code Process
The processes for redeeming the codes are rather simple. To receive your rewards right away, simply follow the simple steps outlined below.
• Go to the Extras section once you've gotten inside the game.
• Look for a tab labeled Redeem Codes after you've loaded that menu.
• That's all there is to it; simply copy and paste one of the codes from the list below.
• Once you've finished pasting, simply hit the button to earn your rewards.
Live Rocket League Codes
• Popcorn - Unlocks Limited Popcorn Rocket Boost
Expired Rocket League Codes
• rlnitro: Unlocks the Breakout: Nitro Circus Deval and Antenna.
• Bekind: Unlocks the VCR Limited Topper.
• couchpotato: Unlocks Couch Potato Limited Player Title.
• rlbirthday: Unlocks two WWE banners, antennas, and wheels.
• SARPBC: Unlocks the SARPBC logo, song, car, and Moai Antenna.
• shazam: Unlocks the Octane: Shazam Limited Decal and Shazam Limited Wheels.
• Truffleshuffle: Unlocks the Octane: The Goonies Limited Decal.
• wrestlemania: Unlocks two WWE banners, antennas, and wheels.
• WWE18: Unlocks two WWE banners, antennas, and wheels.
• wwedads: Unlocks two WWE banners, antennas, and wheels.
Follow our website-LOLGA, we will continue to update the latest developments of the Rocket League.
In addition to the Rocket League's latest News and game guide, Lolga.com also provides Rocket League Trading service, you can get all Rocket League Items that support trading here, such as Rocket League Credits, blueprints, rocket pass pro items, and other tradable items.
Below are the Rocket League Trading Prices of some popular items recently.