Ford F-150 is showing up in Rocket League from February 20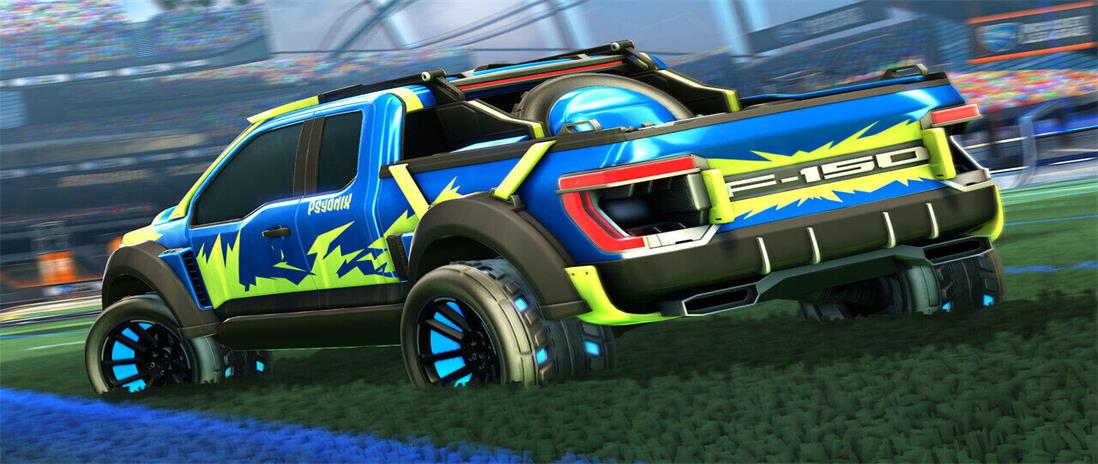 The major news of the week is that in the Rocket League, the Ford F-150 will be available for purchase as a fully playable Battle-Car. For a couple of weeks now, we have been tracking Ford and Psyonix's relationship, but this latest announcement is the biggest news yet. This is the first time in the game that a real truck built by a major automaker has made its way. As part of a package that includes a new decal, two sets of F-150 wheels, F-150 Rocket League Edition engine audio, F-150 boost, and an F-150 player banner, you will be able to purchase the truck from February 20-28 at the item store. This announcement is just the most recent move in the overall gaming strategy of Ford.
People who play a popular multiplayer video game will have the opportunity to purchase the downloadable content of the Ford F-150 Rocket League Edition from Feb. 20-28. A stylized version of the all-new F-150 is included in this DLC pack, which costs 1,500 in-game Rocket League Credits. Although it has a cartoon style in line with what you see in the game, there are identifiable details like the new C-clamp headlight design of the F-150 and iconic drop-down windows, as is the Ford lettering like what you would see on the all-new F-150 Raptor grille.

Looking for the right Rocket League trading website? Why not try Lolga.com
If you wanna get more information about New Gridiron Game Mode, go check our website-Lolga.com, in addition to Rocket League latest News and game guide, Lolga.com also provides Rocket League Trading service, you can get all Rocket League Items that support trading here, such as Rocket League Credits, blueprints, rocket pass pro items, and other tradable items.
Maybe you are worried about the prices. There is absolutely no problem with it. Lolga.com definitely guarantees the lowest Rocket League Prices above all online Rocket League Trading websites.
Being a trustworthy seller with years of experience, we are committed to meeting the stress of all our customers. during a safe and secure setting, you'll Buy Rocket League Credits from our platform to spice up your adventure and enhance your gameplay.