Rocket League adds new car-BMW M240i to the Item shop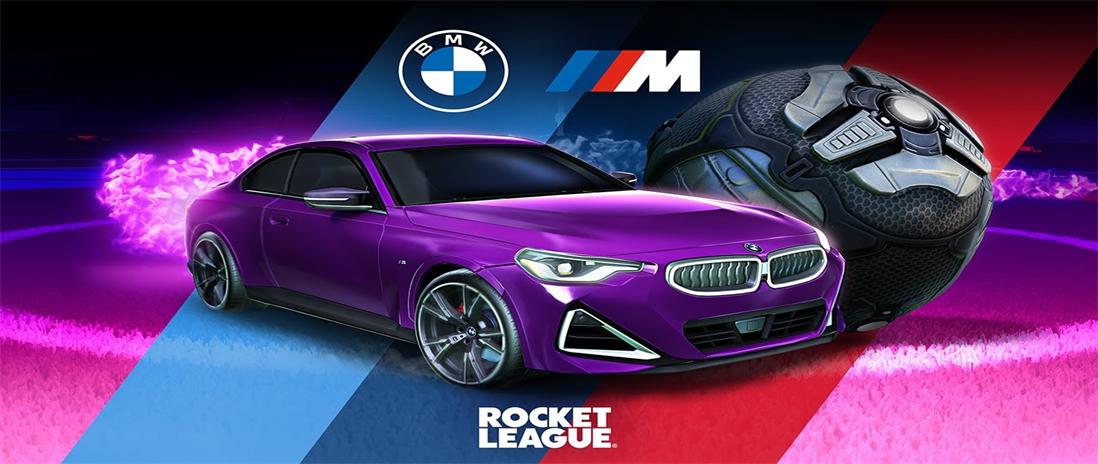 The BMW M240i, which will be available in the Item Shop on November 4, is the next limited-time vehicle coming to Rocket League.
Rocket League's developer has revealed that a new car, the BMW M240i, will be added to the game later this week. The free-to-play vehicular soccer game puts cars against each other in a race to score the most goals every match. Players can choose from a variety of Rocket League vehicles.
Let's check out Rocket League BMW M240i Trailer.
Psyonix announced the launch of Rocket League's new BMW in a blog post and a trailer that shows the vehicle in action. The BMW will have a torching rocket boost and a Dominus hitbox, according to the developer, and will be available for a limited time at 1100 Rocket League Credits. Signature wheels, the Thundernight Metallic Decal, the color-changing United In Rivalry Animated Decal, the Bavarian Hat Topper, and the BMW Player Banner will all be included on the BMW M240i. Customers will be able to customize the BMW with Rocket League accessories as well. Beginning November 4, Rocket League players will be able to purchase the in-game automobile through the Item Shop.
The new Rocket League vehicle is another popular addition to players' collections. In the last several months alone, James Bond's Aston Martin, Knight Rider, and even three Batmobiles have all been added to the game as limited-time releases, providing new incentives for fans to go back behind the wheel. In the future, more cosmetics are likely to be added to Rocket League.

If you wanna get more information about Rocket League, go check our website-Lolga.com, in addition to Rocket League latest News and game guide, Lolga.com also provides Rocket League Trading service, you can get all Rocket League Items that support trading here, such as Rocket League Credits, blueprints, rocket pass pro items, and other tradable items.
Maybe you are worried about the prices. There is absolutely no problem with it. Lolga.com definitely guarantees the lowest Rocket League Trading Prices in all online Rocket League Trading websites.
Trust us, if you want to buy Rocket League Items safe and cheap, Lolga.com definitely is your first option.
Follow us