The amazing Aston Martin DB5 is coming in Rocket League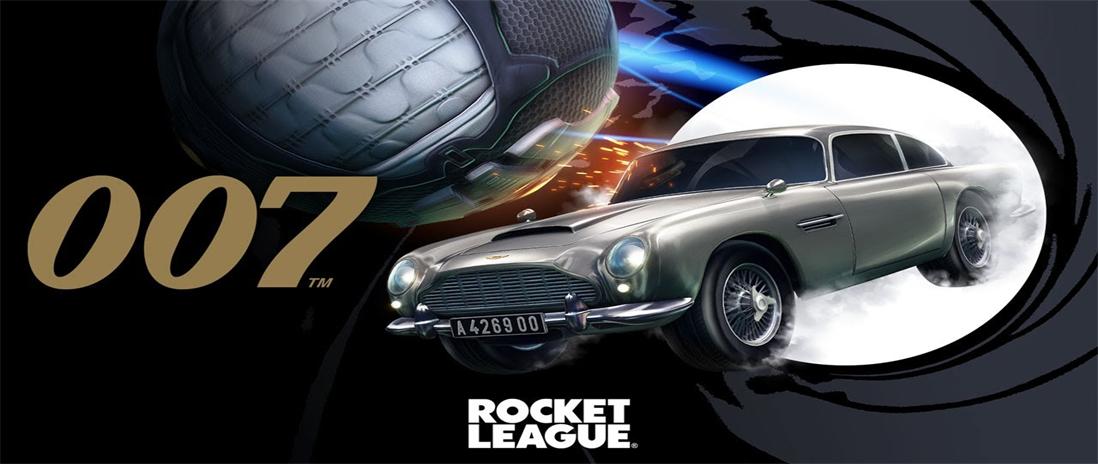 Psyonix and Epic Games have announced a new partnership with Metro Goldwyn Mayer and Aston Martin, which will see the 007 Aston Martin DB5 added to Rocket League on all platforms, including Nintendo Switch, PS4, PS5, Xbox One, Xbox Series X|S, and PC. On July 29, a new vehicle will be added to the game. To go along with the announcement, the aforementioned duo has also created a new trailer announcing and showcasing the brand new addition.
How to get The 007 Aston Martin DB5
The 007 Aston Martin DB5 will be sold through the Item Shop for 1100 Rocket League Credits, just like the other premium vehicles before it. Not only does 1100 credits get you the Aston Martin DB5, but it also gets you the Aston Martin DB5 Engine Audio, Aston Martin DB5 Wheels, and a Reel Life Decal. All purchases must be made before August 4, as that is when the vehicle will be released from the Item Shop.
Rocket League is free to play on the Nintendo Switch, PC, PlayStation 4, PlayStation 5, Xbox One, and Xbox Series X|S. Check out the pertinent links below for more information about the game, and Rocket League Trading.
Rocket League tips to master control
Detailed Rocket League Trading Guide
How to fast get Rocket League Credits

Get more information about Rocket League? Why not check our website-LOLGA, in addition to Rocket League latest News and game guide, Lolga.com also provides Rocket League Trading service, you can get all the Rocket League Items that support trading here, such as Rocket League Credits, blueprints, rocket pass pro items, and other tradable items.
Hey, don't worry about the prices. There is absolutely no problem with it. Lolga.com definitely guarantees the lowest RL Prices in all online Rocket League Trading websites.
Follow us