[FIFA News] Atletico announced the club new stadium was named "Wanda-Metropolitano"
La Liga Atletico Madrid announced the new stadium title, but Atletico fans do not buy it. In the Spanish media, "Aspen" fans in the poll, nearly 80% of the fans chose the "dissatisfaction" of this option.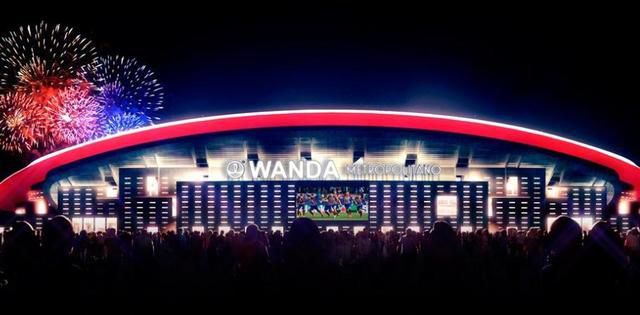 Cover

China's Wanda Group in February 2015 invested 45 million euros to buy Atletico 20% of the shares, as the horse's two shareholders, the new stadium has also been dubbed the "Wanda-Metropolitano" (Wanda Metropolitan Stadium) , The team next season will be to the stadium. Atletico Madrid team logo is the biggest change in the standing bear from left to right into the right, the number of green into a blue and larger.
For the new stadium title, Atletico fans are very dissatisfied, as of now, nearly 80% of the votes are cast to the "Aspen" dissatisfied with this option. Fans in the back message, said: "This is very offensive." But there are fans feel it does not matter: "Is Wanda Stadium worse than the Allianz Arena, where the difference? Now only money on the line, the most important thing is Wanda Can give Atletico investment. "As for the new team logo, Atletico fans, about 70% chose not to like.