Fortnite v8.11 Update Reveals Flint-Knock Pistol, Impulse Grenades and More New
Fortnite is a massive multiplayer online video game released in July 2017, developed by Epic Games. The game includes three different game modes released as early access: Save the World, Battle Royale, and most recently, Creative.Fortnite Battle Royale is now available on Microsoft Windows, macOS, PlayStation 4, Xbox One, Nintendo Switch, iOS and most modern Android devices.Since release, the game has attracted tons of players and there are more than 200 million registered players as of November 2018.
Recently, the patch notes for Fortnite v.11 update have been revealed by the developer Epic Games.This update has brought great changes to the game, including a new weapon,impulse grenade, limited time mode and several bug fixes.Here are the details.
Changes of Battle Royale
Weapons and Items
Flint-Knock Pistol
Available in Common and Uncommon Rarities.
Found from Floor Loot.
Knocks back the shooter. Can also knock back the target if they're close enough.
The closer you are to the target, the farther they get knocked away.
The shooter can crouch to prevent the knockback.
Close range damage: 86/90
Significant damage falloff.
Must reload after each shot.
3 second reload time.
Uses Heavy Ammo.
Unvaulted the Impulse Grenade
Impulse strength against vehicles has been increased by 344%
Increased the impulse strength of explosive weapons against vehicles by 233%
Scoped Assault Rifle
Increased base damage from 24/23 to 27/26
Reduced the spawn rate of the Baller from 100% to 50%
Limited Time Mode: One Shot
Summary
Low Gravity. Every player has 50 health. Snipers are the only weapon and Bandages are the only healing item. Jump high and aim well!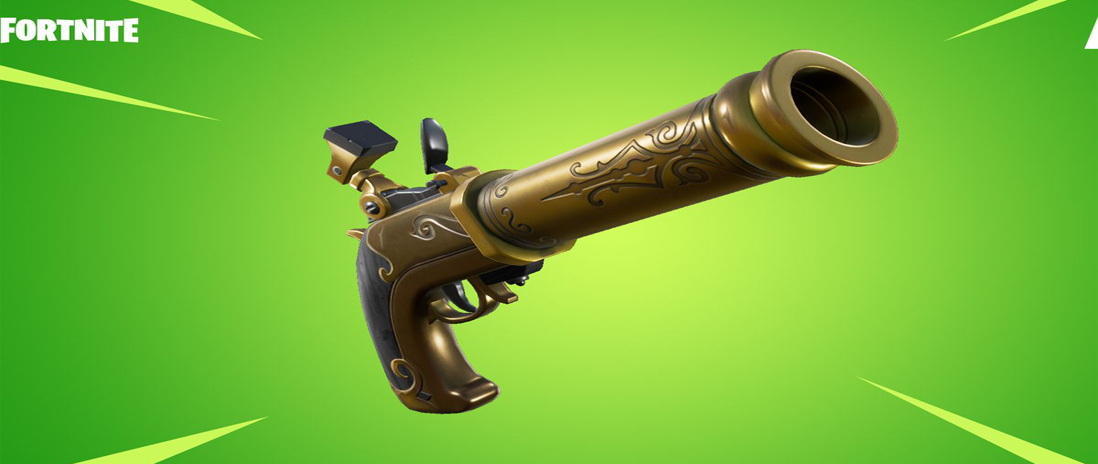 Mode Details
Gravity is set lower than normal.
The Storm wait time has been greatly reduced in all phases of the game.
The only weapons in this mode are Hunting Rifles and Sniper Rifles.
Semi-Auto Snipers and Bounce Pads have been removed from the Vault in this mode.
Players will spawn with 50 health, and can only heal if they find Bandages.
Bug Fixes
Fixed an issue where full-screen support was not working on Samsung S10 devices.
Fixed an issue preventing in-game surveys from appearing on mobile devices.
These random surveys were added in the v8.10 update but were not appearing on mobile devices. Be sure to leave us your feedback if you receive one after a match.
Fixed various mobile stability related issues.
We'll be monitoring their impact and continue investigating any additional issues. Let us know what you're experiencing on our social channels.
If you are looking for cheap Fortnite Items for your better gameplay experience,Lolga.com is the best place for you.Welcome to buy Fortnite Items for PC, PS4, Xbox One at Lolga.com! Fortnite weapons come in a variety of shapes and sizes, from the trusty pistol to the barnstorming rocket launcher, you should have different types of shotguns to keep you covered in any situation.As a professional and reliable store with over 7 years of experience in this field, Lolga.com offers Fortnite traps, weapons, materials and other Fortnite items with competitive prices. We help you dress up like a medieval knight and make other players jealous! Full Stock for cheap Fortnite Items, fast delivery, low prices, safe payments are prepared for you to buy Fortnite Items here anytime!
The steps of purchase are as simple as below.
1.Select the items you need, add them to shopping cart, or pay immediately.
2.Submit the correct information and complete the payment.
3.Accept our invite in the game, if the waiting time is too long, please contact customer service.
If you have any problem to buy Fortnite Items here, please feel free to hit us up through our 24/7 Online Livechat.