LeBron James is a must for mvp
LeBron James is averaging 27.4 points, 9.1 assists and 8.6 rebounds this season, a numerical trio seldom seen in one NBA season. Oscar Robertson reached 27-9-8 five straight times from 1960-61 through 1964-65. Then we had to wait until last season — when James Harden and Russell Westbrook both got there — to see it again.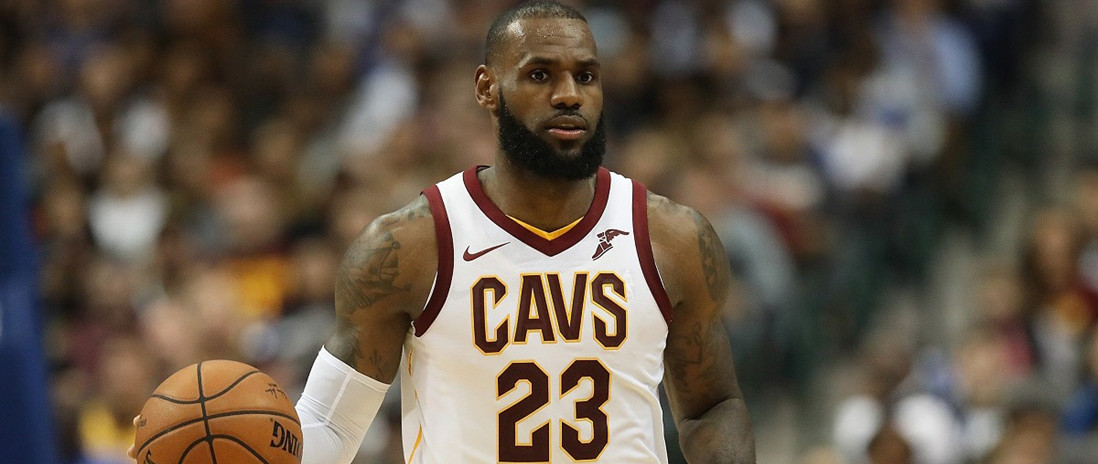 That's it, that's the list, and Robertson, Harden and Westbrook all were in their 20s when they did it. James is 33 and playing in his 15th NBA season, a campaign in which he also became the first player in NBA history to put up a game with at least 35 points, 17 assists and zero turnovers (last week against the Raptors) and has 16 triple-doubles (no player older than 30 has had more than three in a single season).
No offense to Harden, but the MVP voting very well might begin and end with James. Just ask him.
"I would vote for me," James told Tim Reynolds of the Associated Press. "The body of work, how I'm doing it, what's been happening with our team all year long, how we've got so many injuries and things of that nature, guys in and out, to be able to still keep this thing afloat, I definitely would vote me."
Consider where the Cavaliers would be without him this season (they have a very tenuous hold on the No. 3 seed in the Eastern Conference). James, who was named MVP four times in five seasons between 2008-09 and 2012-13, is the only Cleveland player to play in all 74 games this season (he has never played a full 82 games in his career). Kevin Love has missed 21 games, most of them with a broken hand, and he had a tooth knocked loose and possibly suffered a concussion on a collision early in Tuesday night's game against the Miami Heat. The Cavaliers have been forced to come up with 24 starting lineups because of injuries to Love and others this season (Harden's Houston Rockets have used just 15, and Harden himself has missed nine games). Cleveland Coach Tyronn Lue is taking a leave of absence because of health issues. The offseason trade that sent Kyrie Irving to the Boston Celtics in exchange for Isaiah Thomas and Jae Crowder was a massive misfire, and both Thomas and Crowder already have been traded away.
Yes, James's defense is sometimes lacking, but that didn't stop Westbrook from winning MVP last season, when he contested fewer shots than any other player averaging at least 30 minutes per game by a wide margin. And the thinking is that James exerts less energy on defense to save himself for late-game situations, and some numbers bear that out. In the last five minutes of games that are within five points, James is averaging 4.4 points, tops among NBA players who have played in at least 25 such "clutch" situations, and shooting 56.2 percent.
Harden's stats in the same clutch situations: 3.3 points on 40.6 percent shooting. His numbers might be better than James in other categories — Harden is averaging 3.3 more points per game than James and has posted better offensive and defensive efficiency numbers — but to hear James say it, the race is far from over.
"I've said it," James told Reynolds. "Obviously, I've had some unbelievable seasons before, but I've said it: This is the best I can go, just from a complete basketball player standpoint."
If you need to build your ultimate team, come to LOLGA to buy nba live 18 coins, By now, as a game coins seller, we have more than 7 years of experience and can pass that on to our customers.