NBA will try to add more referees in the game. The league said Monday it would send four or five referees to replace the traditional three-man jury system in the next nine league games. The purpose of this is to collect samples to see if increasing the referee will have an additional impact on the game.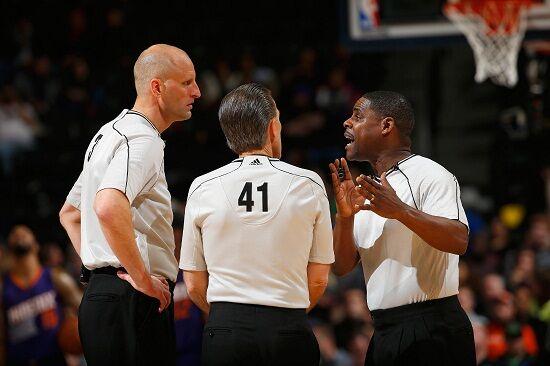 The nine games will be held at the Barclays Center in Brooklyn, home to the development team Long Island Nets, the first game will be held on December 26.
"We have confidence in the current three-player system, but we're also looking at ways to improve the quality of our game," said Bob Delaney, NBA's vice-president for refereeing. An important test, help us to explore and develop the NBA. "This is not the first time the league as the development of the NBA's laboratory. Previously, the development of the Union has repeatedly as a rule change, new technology and new equipment used in experimental fields. This season, the development alliance also took the lead in testing the "coach challenge", "pause reset" and 3 minutes overtime.
The trial will be divided into three forms, namely, four referee system, two referees, a bottom line referee, a sideline referee; 4 people referee system, two side cut, a bottom line referee and a master Five judges, that is, the three existing referees plus two remain in their respective halves of the referee. The nine games as the experimental game, there will be five games for the four-judge system, four games for the five-person judiciary system. A total of 10 teams will experience the new referee system.
1988-1989 season, NBA will be a two-referee system to a three-judge system, and remains so far. In recent years, because of the frequency of false sentenced to frequent, has been said to increase the referee to 4 or 5 people, this summer's league, the Union has tried a 4-judge system.