Rocket League Update 2.03 is available now including 2021 NFL Fan Pass content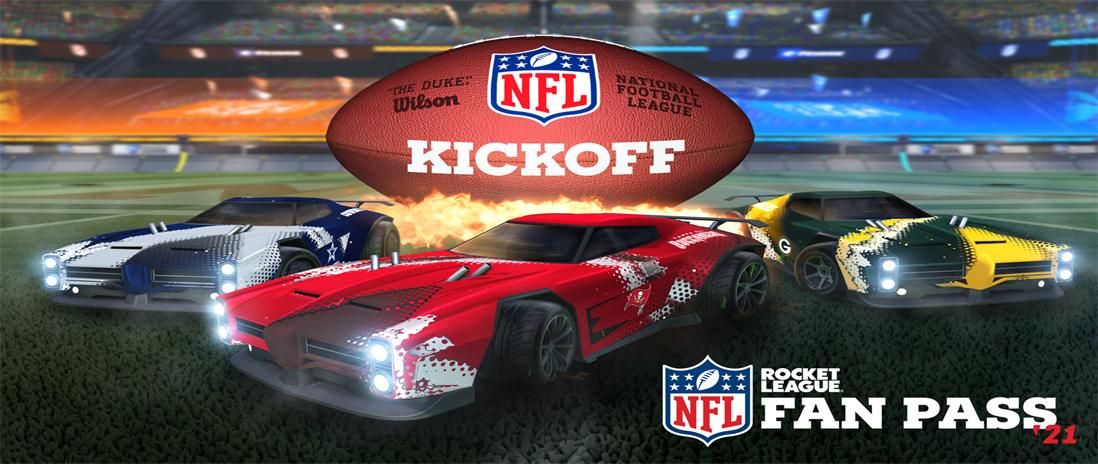 Version 2.0.3 of Rocket League is now available, and it promises to be an exciting update for many players! This patch introduces the game's planned NFL Fan Pass content for 2021, as well as bug fixes and a new server area. With the start of the NFL season only a few days away, it's understandable that many fans will be eager to celebrate the sport in Rocket League, and the fact that all 32 current NFL teams are featured should help. Let's check out the full patch notes below.
THE HEADLINES
• This update prepares Rocket League for the new NFL Fan Pass content coming in 2021.
• We understand that many of you have been waiting patiently, and our goal is to offer an update later this month that will bring 120 fps to the PlayStation 5.
Server Regions
'India' has been added as a server region
• Servers are hosted in Mumbai
• India tournament region uses ASM servers
BUG FIXES
• Aliasing along the ramp in Deadeye Canyon has been fixed
• Fixed a bug related to being kicked prematurely from an in-progress Tournament
• Several Italian, German, and Russian localization fixes
• Fixed a crash scenario involving Dropshot and the NASCAR Trail
• Tournament Rank now correctly displays on the Tournament History page
Maintaining a game like Rocket League takes a lot of time and effort, but the new bug fixes should keep fans satisfied.
Let's talk a little bit about 2021 NFL Fan Pass content. In Rocket League, the NFL Fan Pass is a new sort of bundle. Get brand-new animated Dominus Decals depicting all 32 NFL teams, as well as the new Pigskin Paint Finish, when you buy it once for 1000 Rocket League credits. But that's only the beginning of the Fan Pass. You'll also get more animated Decals and content added to your account automatically throughout the 2021 Season if you have the Fan Pass! Here are some popular Rocket League items that will show:
2021 Kickoff
• 32 NFL Team Dominus Decals
• Pigskin Paint Finish
Thanksgiving
• 32 NFL Team Octane Decals
• 32 NFL Team Player Banners
• 32 NFL Team Antennas
Super Bowl LVI
• 32 NFL Team Fennec Decals
• 32 NFL Team Breakout Decals

Get more information about Rocket League? Why not check our website-LOLGA, in addition to Rocket League latest News and game guide, Lolga.com also provides Rocket League Trading service, you can get all the Cheap Rocket League items that support trading here, such as Rocket League Credits, blueprints, rocket pass pro items, and other tradable items.