What Will Come to Fortnite's V8.30 Update?
Fortnite, developed by Epic Games, is a massive multiplayer online video game released in July 2017. The game includes three different game modes released as early access: Save the World, Battle Royale, and most recently, Creative. Tons of players around the world are very fascinated about this game because it has always brought new changes making it interesting and popular to play. According to the recent news of Twitter on Fortnite, a v8.30 update will go live on April 10th, at 5 AM ET. What will come in this update? Here is what we know and expect about the v8.30 update.

According to Epic Games, we know that this update will bring about some balancing changes, potentially significant map changes and a lot of new leaked cosmestics, modes and more to battle royale game. One of the major change is the Roboot Vans. Originally released in the v8.00 update, Roboot Vans were later found in replay mode scattered around the map. In order to spawn in eliminated teammates, players will need to pick up the Reboot cards that are dropped by teammates upon being eliminated. The downed player will respawn on top of the van without any weapons. It's still unclear if they will have any materials upon spawning in. You can then rejoin the fray.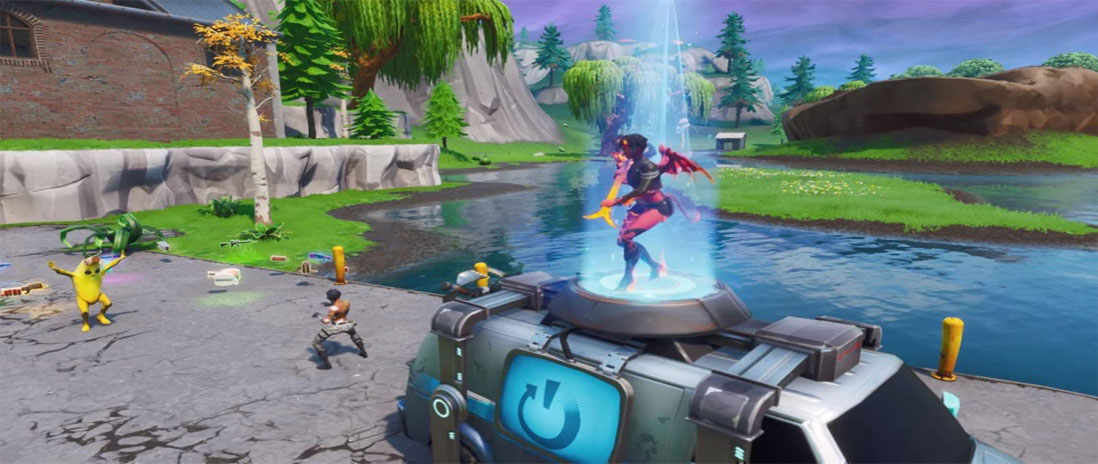 A bunch of leaks including new cosmetics, Discovery loading screens, event files and more will be available in this patch update. The Discovery challenge week 8 skin has already been revealed by Epic, but we'll likely see the full skin leaked along with possibly a back bling that'll come with the skin. As we all know, changes, big or small, will be made by Epic to the Fortnite map in each patch update. So, let us see what will change in the release of v8.30 update.
Technical improvements will be made in v8.30 update as well, increasing the size of this update. Find the download sizes for each device below:
PC: 6.93GB
Mac: 7.7GB
PS4: 3.9GB
Xbox: 4.06GB
Switch: 3.93GB
iOS: 1.14 - 1.76GB
Android: 1.56 - 2.98GB
Mobile devices with<6gb of space will need to re-download Fortnite
For more information about the latest news of Fortnite, stay tuned and Lolga.com will bring you more about Fortnite. Cheap Fortnite Items are on hot sale on Lolga.com. Fast delivery, low prices, and safe payments are guaranteed for all players around the world to buy Fortnite Items here anytime! If you have any problems, please feel free to hit us up through our 24/7 online livechat.