Check out Rocket League Sideswipe best Ranked Tips provided by LOLGA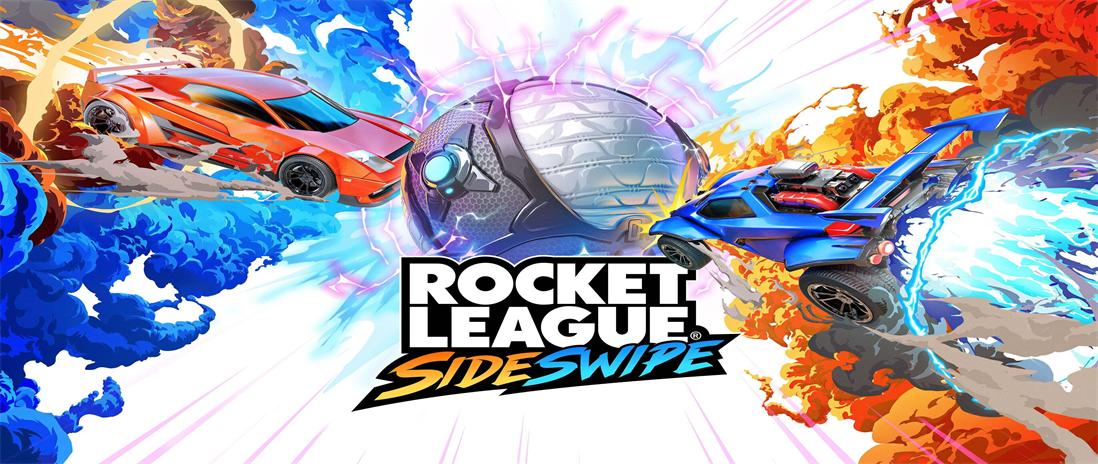 As we know, Rocket League Sideswipe has been live for a while. Improving your ranking in Rocket League Sideswipe is one of the most difficult aspects of the game. The Ranked Mode in Sideswipe is what really shines and exhilarates the gameplay. This is especially true if it's your first time playing ranked mode. How do you quickly and easily rank up in Rocket League Sideswipe? LOLGA has come up with some methods based on experience, this article will remind you how to rank up fast in Rocket League Sideswipe.
Rocke League Sideswipe Ranking Guide
Sideswipe is a Rocket League game that can be played both offline and online. You can earn a different rank for each game option. Rocket League Sideswipe rankings range from Bronze to Grand Champion and can be gained by participating in and winning matches. Losing matches will also lower your rank and division.
Sideswipe will feature three different game modes: Duel 1v1, Doubles 2v2, and Hoops 2v2. Players will be able to complete a variety of objectives in order to earn prizes and rank up in Rocket League Sideswipe. While each mode has its own distinct characteristics, they all have the same goal in mind: to score a goal! After winning your first match, you'll be placed in Division I of the Bronze Tier, which is the lowest overall. If you win four games in a row, you'll be promoted to the next tier. Each tier is listed below:
• Bronze
• Silver
• Gold
• Platinum
• Diamond
• Champion
• Grand Champion
Rocket League Sideswipe Ranked Tips
Featuring Boost
In Rocket League Sideswipe, feathering your boost is also simple and effective. It's great for hovering in a specific region and blocking it off; just make sure you don't hover for too long and utilize all of your boosts before making contact with the ball.
Boost Management
In Rocket League Sideswipe, boost management is extremely simple because you always earn a boost whenever your wheels touch a surface. As long as you're not holding your boost button-down, you'll get your boost back whether you're on the ceiling, the mat board, the ball, or the ground. Defending your net while gaining a boost is a breeze when you use the backboards and ceilings as a boost. If you need to hit the ball and don't have any boost, try holding down the jump to reach higher than you normally could.
Teamwork
Another thing to remember is to avoid crowding your teammate while they are making a move. On the other hand, especially aerial plays. As a goalie, don't always sit in your net. You must find a balance between these two extremes. Overcrowding your squad will result in double commitments and you will be penalized. Sitting in the net all the time means you'll miss out on your teammate's shooting opportunities. You will mix well with your squad and rank up a lot easier working with random teammates if you can constantly be there for support while also being ready to defend a shot on your net.
No Prejumping
If you're not playing with someone you know, prejumping is a bad idea. If your teammates aren't expecting you to pre-jump, they won't hit it in the way that it needs to be struck in order for you to make contact with it, and you'll end up double-committing and getting scored on.
Choose your teammates
Let your teammates take a turn with the ball, even if you believe they are inept. A terrible teammate who strives to assist you in winning is preferable to a bad teammate who anger quits on you. Make an effort to do things for your colleague that you would want to do for you. If you want them to set you up for passes when you have a breakaway, for example, you must first do it for them. As a result, they will feel bound to repay the favor. This strategy works well for getting your teammates to play with you instead of against you, and it also appears to turn toxic players into regular players.

Buy Rocket League Season 5 Items at LOLGA.COM
Happy new year to all customers that had supported LOLGA online trading website in the past year. We will continue working hard to improve our service.
If you wanna get more information about Rocket League Season 5, check out website-Lolga.com, in addition to Rocket League latest News and game guide, Lolga.com also provides Rocket League Trading service, you can buy cheap Rocket League Items that support trading here, such as Rocket League Credits, blueprints, rocket pass pro items, and other tradable items.
Check out the video below for more details.
Follow us