Check out Top 5 most expensive items you can collect in Animal Crossing: New Horizons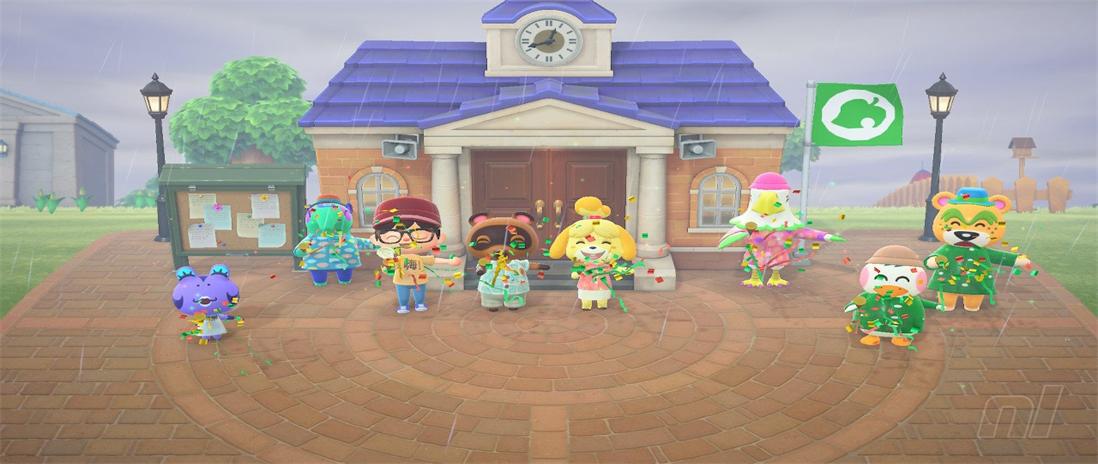 The most expensive items in Animal Crossing: New Horizons, especially those added in the 2.0 update, make an impression.
One of the most enjoyable parts of Animal Crossing: New Horizons is the opportunity for players to customize their gaming experience, whether it's in terms of their character's appearance, the structure of their island, or the way the interior and exterior spaces are furnished.
However, in some cases, this personalization might cost players a significant number of Bells, as some highly sought-after items are not inexpensive. Many of the former most expensive products in the game were superseded by new expensive items as the 2.0 update made over 9,000 new items available for purchase, each providing gamers the option to add a touch of luxury to their island experience.
Today we are going to list you some expensive items in Animal Crossing: New Horizons, if you wanna collect these things, you probably need to keep a lot of ACNH bells in your pocket. By the way, if you wanna save time to get these items, you can check our website LOLGA.COM, not only a game information website, LOLGA also support Animal Crossing Items trading service, if you are choosing a good place to buy Animal Crossing bells for collecting these expensive items, LOLGA would be your best option. Now, here we go.
TOP 5 Most expensive items in Animal Crossing: New Horizons
5. Yacht(cost 260,000 Bells)
The Yacht is an item introduced with the 2.0 update that can be purchased through Nook Shopping's daily selection of items and is an ideal method to embellish bare stretches of beach that could use some livening up.
The Yacht may be sent to Cyrus for color customization, with six different possibilities available, but it can also be customized by players, who can add a logo to one side. Whatever decisions are made, having a Yacht is an item that makes a lot of sense for those who live on an island.
4. Luxury Car (cost 300,000 Bells)
The Luxury Car, another 2.0 update item, may be found in Nook Shopping's daily selection. Cyrus may personalize it in seven different colors, each of which has an expensive feel.
Despite the untidy state of New Horizons' islands upon arrival, some players choose to turn their property into a thriving village or city. The luxury automobile is a great addition to such themed islands, and it gives the region a more modern feel.
3. Throne (cost 800,000 Bells)
The New Horizons Throne, which costs 720,000 Pokis and can be purchased in Nook's Cranny or Paradise Planning, debuted with the 2.0 update and has a price that reflects its status as a royal throne. The Throne's structure and upholstery color can both be changed.
Purchasing items with Pokis, which players earn as they complete home designs, is one of the best things to do in the Happy Home Paradise DLC. Because the Throne is the most expensive furniture piece in New Horizons, players will need all of the assistance they can get in order to obtain it.
2. Crown (cost 1 Million Bells)
Despite some negative opinions of Animal Crossing, the series continues to be immensely successful, thanks in part to the inclusion of pricey items that offer players something to strive for.
The Crown is one among these artifacts, and it can be purchased from the Able Sisters for a whopping 1 million Bells. Despite the fact that it only comes in one hue, the Crown can add a touch of luxury to every outfit. Although its cost may appear exorbitant to beginners, gradual progress in the game can lead to the acquisition of this honorable equipment.
1. Royal Crown (cost 1.2Million Bells)
The Royal Crown is the most expensive item in New Horizons, costing 1.2 million Bells in addition to the regular Crown.
The Royal Crown is available for purchase in the Able Sisters, and it appears to be a victorious piece, suggesting that those who wear it have a high level of dedication to the game to be able to spend so many bells on a single headwear item.

Login into LOLGA for more Animal Crossing: New Horizons News & guide
Don't forget always follow our website-Lolga.com if you'd like to get more information about Animal Crossing New Horizons, and Animal Crossing items online trading services also are offered here, like Nook Miles Ticket and Animal Crossing Bells.
If you are looking for a good place to buy Animal Crossing items, Lolga.com would be your best option.