Enjoy 10% Off Coupon "HALLOWEEN" For All Games - LOLGA.COM Halloween Promo 2020
Happy Halloween 2020, Lolga.com is holding a grand Halloween Promotion

Thank you for your support of Lolga.com within the past days. We wish that you simply can keep trusting us within the future. As Halloween is approaching, so as to offer back customers' support and cause you to have a more pleasant holiday time and game tour, we'll introduce a special promotion for Halloween, which provides a LOLGA coupon code "HALLOWEEN" with a tenth off discount for all of the in-game items and currency. Welcome to shop for cheap Animal Crossing Items and Nook Miles Ticket, NBA 2K21 MT, Rocket League Items & Credits, WOW Gold, and more here.
Enjoy 10% Off Discount Coupon "HALLOWEEN" from Lolga.com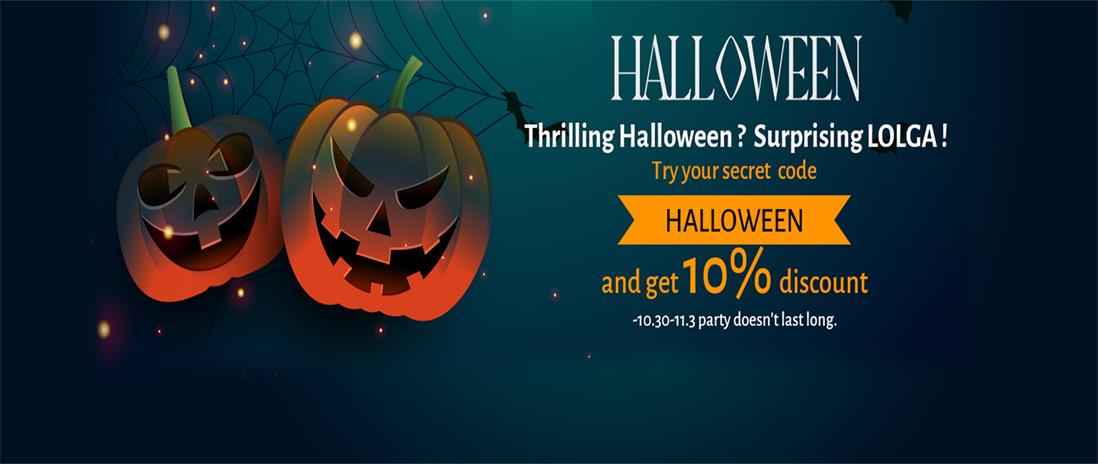 One of the most important coupon codes is out there on Lolga.com now! All customers from any platform can choose anybody of the game items to shop for with the coupon, the promo duration is October 30, 2020, to November 3, 2020. This is often an excellent chance to shop for the things you wanted all the time and stock in-game currency at cheap prices. You know, many games will celebrate Halloween with special items, like Rocket League Items, Animal Crossing Bells, now you'll buy these things at a more favorable price than usual. Also, NBA 2K21 MT, MUT Coins, Animal Crossing Items, and more hot games are available at Loga.com. So if you're getting to place an order, remember to use the coupon "HALLOWEEN" during the promo time.
This Halloween coupon code will be available from October 30 - November 3, 2020, which will be out for 3 days. Seize the chance and use the coupon "HALLOWEEN" during promo time, place orders for Hot Sell Game Items at Lolga.com.
For more promo and game information, please stay tuned to our news. Any problems with purchasing items or using the coupon, please contact our customer service through the LIVE CHAT, which is 24/7 online.
At last, thank you for your long-term support to LOLGA, and wish you a Happy Halloween.