[FIFA News] Cameroon star Eto'o accepted the media interview that Iniesta is more worthy of the Gold
According to "442" news, Cameroon star Eto'o accepted the media interview, when asked Massey and C Lo who is more worthy of the Golden Globe, Eto'o talked about Iniesta, he believes that football Owe three to four Golden Globe Award.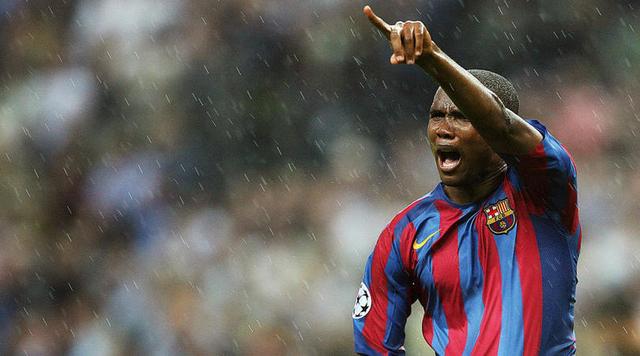 Messi and C Lo are two popular, when it comes to two people who may award, Eto'o's answer is, "For me, Messi is the best player, He is like my son, I witnessed him came to this beautiful team, but I tend to Iniesta, football is not fair to him, he deserves three to four Golden Globes, he Is an incredible player. "
There are rumors that Marseille is interested in Eto'o, and he responded, "Wait and see, but I need to ask my wife, she is the decisive person.
Eto'o also pointed out that his national team career is over, "for the Cameroon national team, I am some old, now is the younger generation of the world, my national team career has ended, I dedicated this team 17 years, although the end is always difficult, but we have the opportunity to do some incredible things.
Eto'o also commented on his working with the two coach Guardiola and Mourinho, when it comes to melon handsome, Eto'o praise Road, "Pepe in Manchester City to achieve all the conditions for success. He is still the world's best coach, he has always hoped to transform the team according to their own way, he hopes to bring changes to the Premiership.Pascal Guardiola's strength is that he never changed his mind, from the technical Tactical point of view, Guardiola is the strongest, which need not say.
When Mourinho was mentioned, Eto'o hinted that the madman's tactics were outdated. "Jose has changed a lot, and when I came to Inter Milan, I discovered that, and at Chelsea He wants three years to change Manchester United, but you need to get your team up and running, you can not keep on defense, I have no problem with Jose, he has the right to pick the player he wants, tell him, 'You are the best', he can lead a wonderful game, but football is always changing.