[FIFA News] "French football" magazine announced the 2016 Golden Globe winner C Lo force Messi won t
"French football" magazine announced the 2016 Golden Globe winner, the results of C Lo force Messi won his fourth career, Gleizmann ranked third. From La Liga players swept the top six, Leicester double star Marjorie and Valdi breakdown of 7 and 8, Buffon and Pepe tied for ninth.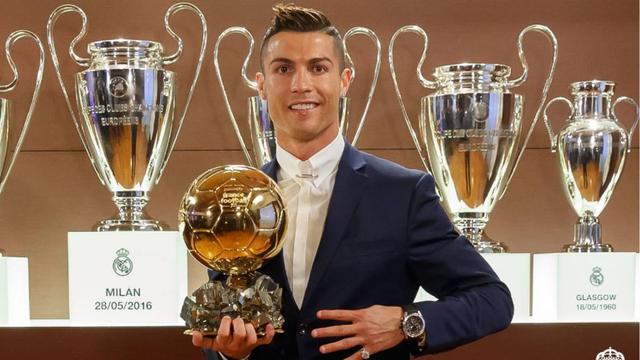 This year is the 60th anniversary of the birth of the Golden Globe, with the FIFA broke up, the Golden Globe to return to the founder of "French football" in the hands. With the previous selection rules, this year's Golden Globe will not announce the final three candidates, but directly to the list of 30 people to vote for journalists. Earlier, "French football" has announced the shortlisted 2016 Golden Globe Award for the 30-man squad, C Romsey led, Greitzman, Bell, Nei Maer, Lewandowski and other players are also listed.
Golden Globe C Luo Meixi has two years, this year C Luo Meixi is still popular award-winning, by contrast, the Champions League and European Cup champion C Luo even more favored. In the end, C Lo wish to beat Messi, won the fourth Golden Globe. Cristiano Ronaldo in the past season to lead Real Madrid (data) won the Champions League, he scored 48 goals in 51 games, personal data impeccable. In the national team level, C Luo also led the Portuguese in the summer of this year won the European Cup championship, won thousands of praise.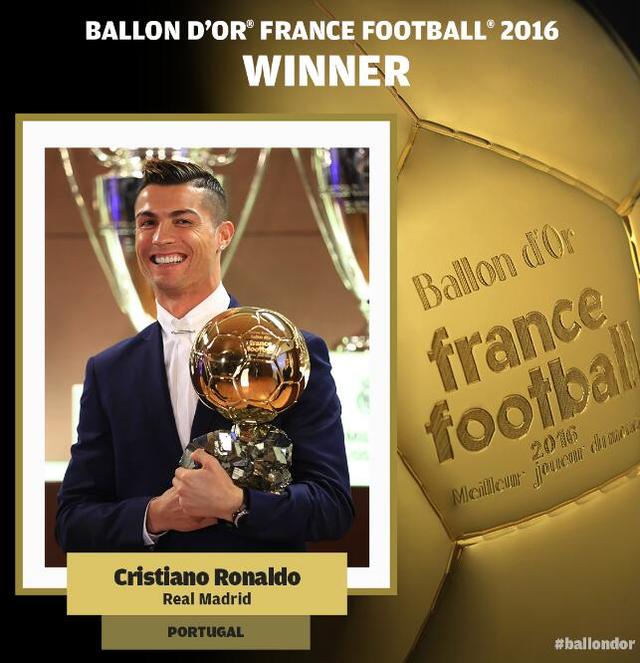 Because C Luo will follow Real Madrid to Japan to participate in the World Club Cup, C Lo has received ahead of the Golden Globe. C Luo's mother and mini-Luo also came to the scene, witnessed C Luo won the Golden Globe for the fourth time the glory of the moment. C Luo said in an interview: "I am very honored, this is my 4th Golden Globe Award, I feel like the first time, the dream came true again, I never thought to be four Golden Globe, I'm really happy, and I want to thank the national team mates, Real Madrid teammates and all those who support me, and you can not imagine how proud and happy I am.
4 times won the Golden Globe Award in the award-winning C Luo second only to Messi's 5 times. November this year, C Luo Gang and Real Madrid signed a 2021 due the New Testament, although already 31 years old, but C Luo's competitive state is still very good this season, he played 11 times for Real Madrid in the league, has been Scoring 10 goals. Figo said Cristiano Ronaldo has not yet reached the peak, he has been in progress, although it has won everything, but the Portuguese star is still ambitious. Prior to C Luo said in an interview: "I will not meet the existing achievements, I want to catch up with the number of Golden Globes Messi!"
This season, Zidane's Real Madrid go hand in hand on all fronts, Real Madrid in the Primera Liga has been leading Barcelona (official website data) 6 points, C Lo's goal is to win in this season La Liga, King's Cup and Champions League, crowned Triple Crown . When asked about next year's Golden Globes, Cristiano Ronaldo said: "Every year is a new challenge, I will help Real Madrid and Portugal continue to win.Want to next year's Golden Globe Award is difficult, but I will fight Try to do my best, and now I am enjoying this moment.
Attachment: 2016 Golden Globes full ranking
1, C Luo (Real Madrid / Portugal)
2, Messi (Barcelona / Argentina)
3, Greitzman (Atletico Madrid / France)
4, Suarez (Barcelona / Uruguay)
5, Nemmar (Barcelona / Brazil)
6, Bell (Real Madrid / Wales)
7, Majlis (Leicester / Algeria)
8, Wald (Leicester / England)
9, Buffon (Juventus (official website data) Tucci / Italy)
9, Pepe (Real Madrid / Portugal)
11, Obameyan (Dortmund / Gabon)
12, Patricio (Sporting Lisbon / Portugal)
13, Ibrahimovic (Manchester United / Sweden)
14, Bogba (Manchester United / France)
14, Vidal (Bayern / Chile)
16, Lewandowski (Bayern / Poland)
17, Cross (Real Madrid / Germany)
17, Modric (Real Madrid / Croatia)
17, Payer (West Ham / France)