[FIFA News] Messi and C Luo two stars in order to Golden Globe and World Player of the honor of the
This weekend, the first leg of the season the Spanish National Derby is about to start, Messi and C Luo two stars want to have a good play in this battle, according to Marca and Daily Sport newspaper before the news, in fact C Luo and Lionel Messi's body is not in the best condition, but the two will insist on appearance, in order to Golden Globe and World Player of honor, the two stars are fighting it!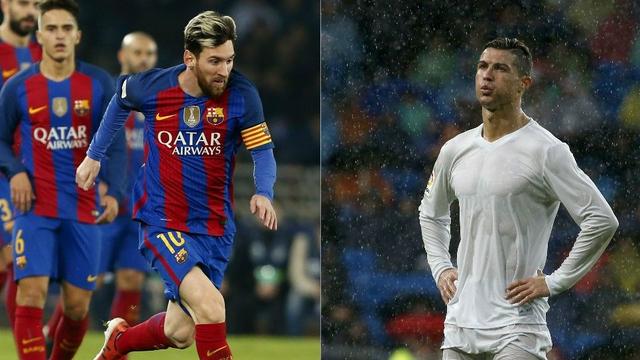 The last round of La Liga, Real Madrid beat the Sporting Gijon, but it is reported that in this game, C Lo felt a little discomfort, when he left the stadium limped. However, in Monday's training session, C Lo has appeared on the training ground.
Although there is the risk of hamstring injuries, but C Luo still participated in the joint training team, showing that he not only want to debut national derby, but also want to adjust to a better state. But in order to prevent the injury increased, C Lo did not for Real Madrid in the morning of the King's Cup appearances.
Daily Sport newspaper is brought news that in Barcelona (official website data) against Gijon athletic competition, Messi was Zulu Toussa hit a bit, which makes the Argentina players feel discomfort, so he did not Participate in Monday's team training, but stay in the gym. However, Western media pointed out that Macy's injury is not a big problem, the Argentine star will certainly play the first leg of the Spanish national derby.
Western media reports from the point of view, in front of this critical battle, Messi and C Lo do not want to drop chain, even if the body is injured, they will stick teeth.