Frosty Fest's Returning in Rocket League - Bring Plenty of In-game Items
Frosty Fest, Rocket League's annual winter event, is returning for the most wonderful time of the year, and it's bringing plenty of holiday-themed, in-game goodies for every player.
Throughout Frosty Fest, you can enjoy the snowy variants of Rocket League Arenas. After earning Snowflakes by playing Online Matches, get out of the cold and into the Event Store. You'll find plenty of new in-game items for your car to make it extra festive for the season. Plus, Golden Gifts are back, and will contain items from the Zephyr, Impact, and Overdrive Blueprint Series. As always, Golden Gifts are free to open! Take a look at the new items in the carousel below.
You can log into Rocket League any time during Frosty Fest from December 16 to January 6 and get the Xmas Lights Trail for free! And, be sure to check out the Item Shop during Frosty Fest. You just might find items from Frosty Fests of old! If you do not want to waste too much time, you can buy cheap RL Items, Credits and Blueprints from Lolga.com, a reliable store with years of experience in the gaming market.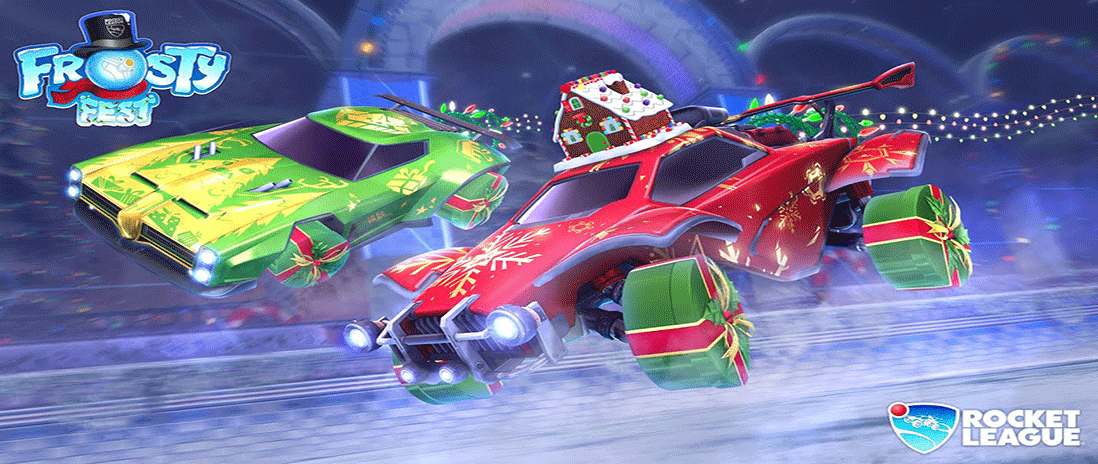 Reasons to Buy RL Items, Credits and Blueprints from Lolga.com
There are several reasons why most players are choosing this site for buying the high quality and professional Rocket League resources.
Huge selection of products – It has a wide range of the gaming products in all areas and also the virtual currencies for your successful game play.
Lower price – We offer different kinds of RL items, credits and blueprints at the highly competitive prices to save you more money.
Fast and professional delivery – Once you have made an order for the gaming resources or coins, the professional service team at this site will immediately process your order and deliver the items within 15 minutes. From the moment you have placed an order, they work without taking any break to ensure 100% customer satisfaction.
Safe transaction – Safe transaction of coins and other resources will be possible directly to your account face to face in your game. By this way, it ensures the greater security in all ways.
Steps to Buy RL Items, Credits and Blueprints from Lolga.com
The steps of purchase are very simple. You can follow the steps to get what you need.
1. Select the items you need, add them to shopping cart, or pay immediately.
2. Submit the correct information and complete the payment.
3. Accept our invite in the game, if the waiting time is too long, please contact customer service.
Cheap RL Items, Credits and Blueprints for hot sale at our site for you to choose, fast delivery and best service. If you have any problem on buying cheap RL Items here or place an order from us, please feel free to contact us through our 24/7 online live chat at any time. We will be at your disposal at any time and wish you a good shopping experience!