Lolga Offers Cheap PoE Items and Currency to Help You Become Stronger in Path of Exile
Path of Exile is a free-to-play MMORPG available for PS4, PC and Xbox One. Since release, it has won millions of fans around the world. What makes the game unique is how the game manages its various systems, and manages to have a fresh take on nearly everything, from classes and skills, to flasks and items, to the end-game system of mapping.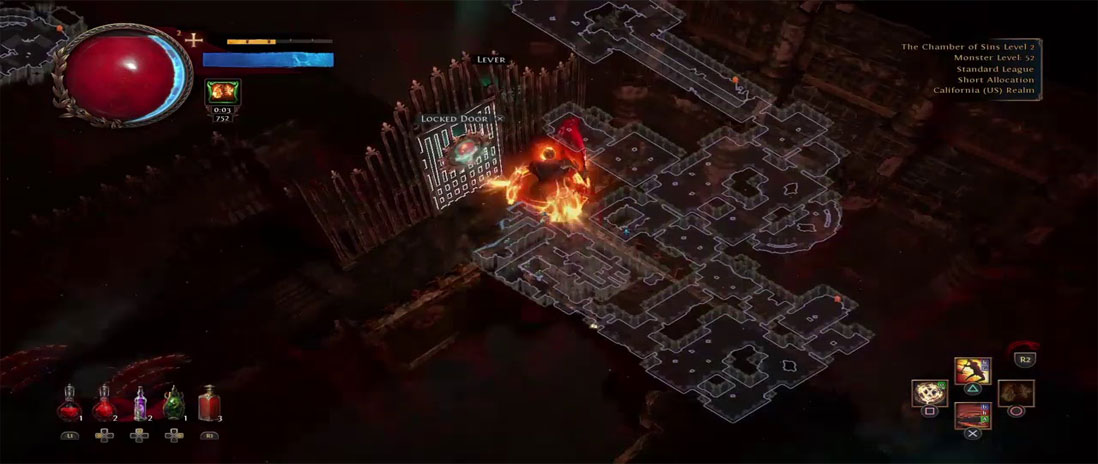 Every player in Path of Exile wants to be stronger in the game, but how to achieve it? There are two primary factors in th road of becoming stronger in Path of Exile, namely a good build and powerful gear. Here they are.
A Good Build: Path of Exile's character creation and leveling is deep, so it is extremely important to find very reliable and powerful build guides that can start strong in the game, and finish even stronger.You can browser the build guides from the official site so that you can get a good build.
Powerful Gear: Many, if not all builds, rely on strong gear to enable their true potential. Gear can only be acquired by drop or by trading, so your best bet is to find a build you can play well enough to find your own gear, or one that can make enough currency to buy the gear you need from other players.
It is equally important to find a build that can play in the endgame content reliably with a very cheap gear investment, and can then be made much stronger with more investment into gear. Either getting a good build or a powerful gear requires currency to support. If you do not have enough time to grind Path of Exile currency, it is highly recommended to buy from a reliable store. Welcome to Lolga.com, a professional and trustworthy store with over 7 years of experience. As a reliable seller, Lolga offers PoE Items and Currency to help all players to better enjoy the game. Fast delivery, safe transaction and 24/7 customer service is guaranteed to all players.
Advantages of Buying PoE Currency & Items from Lolga
Quick delivery – Lolga secures your order at every time with the customer service quality confirmation and verification instead of inventing the customer endorsement and unsupported claims.
Safety guarantee – Lolga holds many years of experience in the market of online coins selling and this allows them to efficiently and confidently deal with all sorts of the issues and problems. Finally they ensure the delivery of the Path of Exile items safely and securely.
Refund policy – Lolga provides the refund policy once you cancel your order that too it is necessary the order should be cancelled before the arrival of the goods then they will be processing the money-back refund. This refund process will be taking up to 2 days to process.
24/7 Customer Sevice - We have a professional team providing outstanding online customer service with friendly and fluent representatives via live chat.
Buy Path of Exile PS4 Currency
Buy Path of Exile Xbox One Currency
Cheap PoE Currency and Items for sale at Lolga with fast delivery, safe transaction and 24/7 customer service. If you have any problem to buy Path of Exile Items and Currency here, please feel free to hit us up through our 24/7 Online Livechat. We will be always at your disposal and wish you a good shopping experience.