Partial Description of the RuneScape Patch
With the festivities over, Gielinor's farmers have collected up all of the pumpkins decorating the world's trees.

Menaphos typo has been spelled correctly now when retuning portal to Menaphos VIP area.

Emerald lantern can no longer be equipped through the bank interface.

Livid Farm produce points now shown correctly in the currency pouch.

Implemented a fix to help ease frame rate drops if the buff bar incorrectly displays.

Swapping overrides from Felix will now correctly clear body parts.

Fixed an issue that showed the 'Claim Felix' screen multiple times during the Catwalk promo. This no longer occurs.

Localised Treasure Hunter banner now appears on non english speaking worlds.

Acadia logs are now shown in the firemaking milestones.

Certain music tracks beginning with "The" now appear in their proper places within the music player.

Right clicking on the Dwarven Instinct now says Deactivate instead of remove.

Lol's tooltip now says chosen champion instead of acting champion on round 2 in the tournament board.

Added text detailing damage done in Big Game Hunter.

Implemented a Fletch-3 option in Big Game Hunter to create spears more efficiently.

Glitchy quest-in-progress hintarrows have been removed from Let Them Eat Pie and Druidic Ritual.

When you only have 1 spear and click on a trap, the make-X screen will no longer appear.

Bladed dive can now be used on frogs and it will instantly start to gather poison from them.

There is now a confirmation message that will inform you of the logs/vines/spears you will lose after you skinned the dinosaur and leave.

Having a helmet on the helmet stand on Anachronia now grants extra slayer experience as intended.

Fixed typo in dialogue with Zahur, Bob Barter and Rhobert Dail.

Hidden has been correctly spelled in the YOU ARE IT quest journal.

Apostrophe has now been added to the word I'm.

Fixed an issue where lower level players were crashing upon receiving large amounts of experience.

Typo has been corrected, it now displays "whose" in Charos dialogue.

Removed incorrect dialogue for stronghold of player safety guard.

Whilst using the small furnace in Tyras Camp players are now approaching the furnace at the correct side (in front of the opening) instead of the wrong side.

You will now no longer receive compacted resources when at the Anachronia base camp resource cap.

When activating an enchanted gem to contact Turael/Spria, he/she will now state he/she is in Burthorpe, not Taverley.

Troll chuckers, shamans and brutes in the Burthorpe troll cave now all give golden rocks.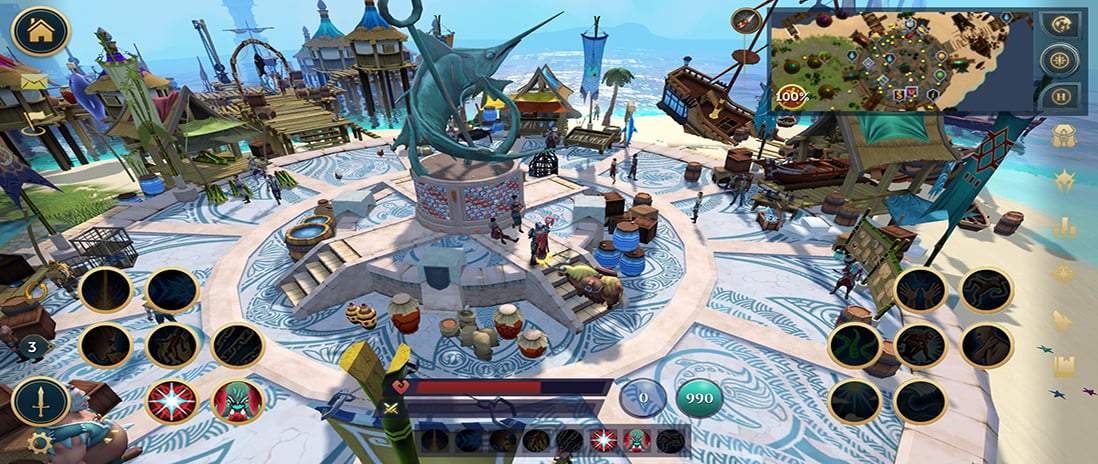 This gold is earned by folks through quests, displaying skills or from any other activities in the game. However, being a newbie, you have high chances of hitting a wall which will significantly limit your RSGP earnings. This could be very frustrating and even lower your spirits. Keep in mind that gold is far much more than just mere cash as it can serve as a great leverage for any future game endeavors.
Products from Lolga.com
Now that you fully understand what RS Gold is, you definitely do realize how important they are. You need to acquire and purchase as much RS Gold as you can in order to guarantee your comfort when gaming. Here at Lolga.com, we would rather equip you with all the coins you need. We have all these gold coins in stock including:
RuneScape Mobile Gold (RS Mobile Gold)
Old School RuneScape Gold (OSRS Gold)
Old School RuneScape Mobile Gold (OSRS Mobile Gold)
All these products and much more are in full stock at our online shop. They are also affordable as their pricing is quite low, yet very competitive.
So, why exactly Lolga.com?
1. Secure Transactions
With Lolga.com, worrying about your personal information's security isn't an option. All security precautions and measures are in place to ensure that you are well protected when visiting our shop. As a matter of fact, your personal information can never be shared to any third party whatsoever without your consent.
2. Fast and spontaneous delivery
After placing an order at Lolga.com, the processing is done real time before releasing your purchases. This means that your order is delivered in just a few minutes after ordering. We guarantee one of the safest and fastest deliveries.
3. Affordable yet affordable pricing of gold coins is guaranteed
At Lolga.com, we are striving each and every other day to ensure that we provide quite affordable and cheap gold coins. Our prices are settled upon after in-depth analysis of the matter. Having put that across, it is our firm belief that the best and top-rated services including low pricing of coins can be accessed from our site.
4. Guarantee of total satisfaction
Customer service satisfaction is one of our areas of expertise. We work day and night to ensure that all our clients and customer enjoy all the services we provide. We are available 24hours a day to provide any services you need to your satisfaction.
In case of purchases and inquiry on anything pertaining to our services, feel very much free to visit www.Lolga.com.