Path of Exile Legion Stackable Fossils Will Be Live Along with POE 3.7.4 Update
Considering that many players have been asked to make Fossils stackable since the launch of the Delve expansion in 2018, the developer Grinding Gear Games announced that technical issues have been successfully solved and the POE Legion Stackable Fossils will be coming this week in the 3.7.4 update alongside other improvements. The exact time has not yet confirmed, but you can know the details of POE Legion Stackable Fossils according to the current information.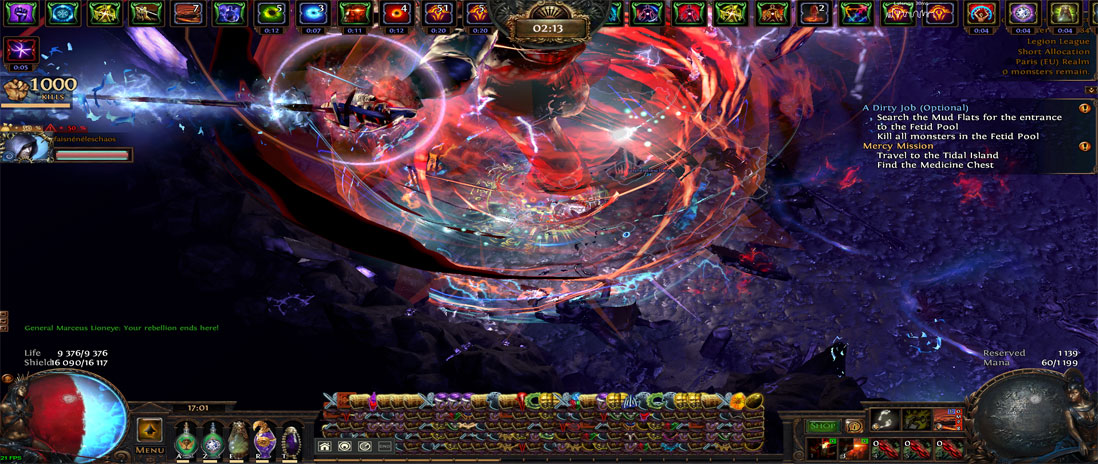 Things That Players Can Do with Fossils in POE 3.7.4
Players can stack fossils.
Players can socket fossils directly into Resonators from a stack.
Common and valuable fossils stack to 20 and 10 respectively.
The POE Legion fossils stack size in the wildcard slots of the Currency Stash Tab is 5000, like other currency items.
In order to equip strong characters and improve skills in Path of Exile, players will need lots of POE items to better enjoy the game. To meet players' need, Lolga.com offers cheap POE Items and Currency with fast delivery, safe payment and 24/7 customer service. With over 7 years of experience, we are committed to providing worldwide players with high quality game resources as well as a good shopping experience. We have what you need and more!
Services Offered by Lolga.com
Fast Delivery - With stable supply sources and full stock, we not only guarantee prompt delivery but also secure your order every time! Usually, your order will be finished within our promised delivery time.
Safety Guarantee - Our years of experience in the market allows us to confidently and efficiently deal with all sorts of problems. We can deliver our goods securely and safely.
Lowest Price - Cooperating with legit and safe supply sources as well as our good study on the game market keep the products on our site are sold at the lowest price.
Refund Policy - Once the order is cancelled before the arrival of goods, the money-back refund is allowed. Most reimbursements typically take up to 2 days to be processed.
How to Buy POE Items from Lolga?
The steps of purchase are as simple as below.
1. Select the items you need, add them to shopping cart, or pay immediately.
2. Submit the correct information and complete the payment.
3. Accept our invite in the game, if the waiting time is too long, please contact customer service.
Cheap POE Items and currency for sale at Lolga with fast delivery, secure transaction and best service. If you have any problem to buy POE Items here or place an order from us, please feel free to hit us up through our 24/7 Online Livechat. We will do our best to satisfy your demand and wish you have a good shopping experience at our site.