Path of Exile's Hot Spotlight in 2019
Grinding Gear Games capped off an amazing 2019 with ExileCon. The two-day convention held in New Zealand provided long-time fans with news and surprises, including the reveal of Path of Exile 2. While the sequel won't be out for some time, players will be able to continue enjoying their adventures in Wraeclast via Path of Exile's Conquerors of the Atlas expansion.
Path of Exile: Conquerors of the Atlas plans on changing the endgame quite a bit owing to changes to the Atlas maps system. When the expansion goes live, only 50 Atlas maps will be available. However, you'll be able to defeat conquerors that drop Watchstones that can be socketed into various parts of the Atlas. This will open up new tiers, maps, and tilesets as you continue to progress. Path of Exile: Conquerors of the Atlas will also add five new bosses, an endgame storyline, Support Plus gems (which are more powerful than their default counterparts), a rework to bows, the Ballista skill archetype, and more.
But, that's for the Atlas endgame. The expansion will also include the Metamorph challenge league. As you progress through the campaign, you'll be able to attain the services of Tane Octavius. The master alchemist allows you to fuse together different enemies that you've defeated, turning them into "metamorphs." These abominations will even retain the abilities of the monsters that you've picked. The metamorphs you defeat will drop catalysts that can be used to upgrade the quality of jewelry. Oh, and if you want to ramp up the difficulty, you can check out the Conquerors of the Atlas endgame maps, defeat those Atlas bosses, and fuse them together to create the deadliest metamorph you can make.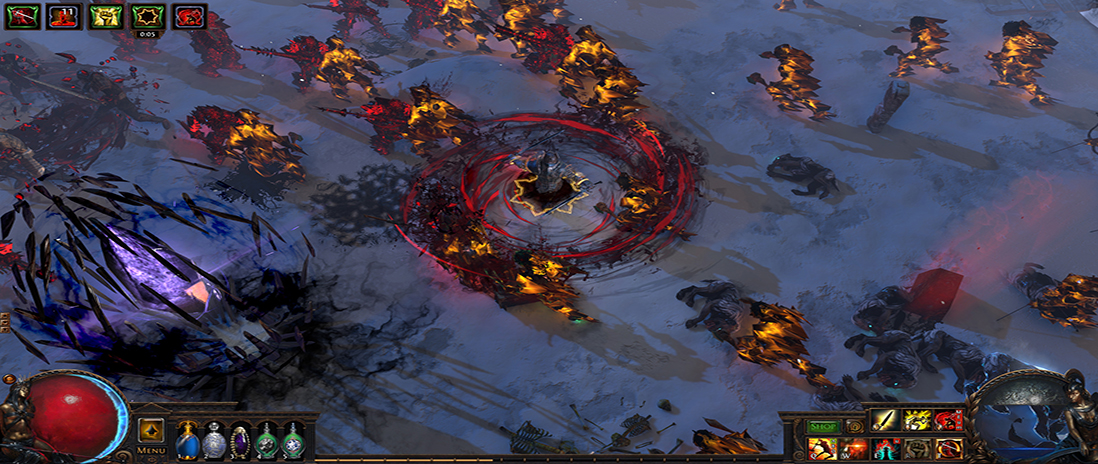 A distinctive feature in Path of Exile is the lack of Gold as a standard currency as it is common in most other (MMO)RPGs. Instead, you will be looking for special artefacts in Path of Exile that enable you to randomly alter the stats of items. A unique economy system results from these exceptional conditions. But one thing is for sure in Path of Exile: Only with the best possible equipment should you try to face the hardest challenges!
Buy Cheapest Path of Exile Items 24/7 Friendly Service On Lolga.com

Buy Path of Exile Currency and POE Items Fastest Delivery and Lowest Prices, 100% Safety!

No Spamming!

That means is no unsolicited e-mails, no false endorsements, no irritating in-game messages, and no listings of ugly spam in the main search engines. We are setting the high standard we hope others will be in a position to follow.

Secure & Quick Delivery Assured

We not only guarantee prompt delivery but also secure your order every time!

Customer Quality Service ConfirmationInstead of inventing customer endorsements or making unsupported claims, we let our reputation to market them.

24/7 Support

We understand the benefit of our dedicated staff and fast delivery will do all we can to get your order quickly.

Safety Guarantee

Having experience of many years in the market allows them to confidently and efficiently deal with all sorts of problem. We deliver our goods securely and safely.

Professional

We have experts account management team and power levelling team. You don't have to worry about your account especially when it is still on levelling, you can still gain the improvement of your order or purchase from them in time.

Refund Policy

Once the order is cancelled before the arrival of goods, the money-back refund is allowed. Most reimbursements typically take up to 2 days to be processed.

Best Prices we offer the items you need at the charges you deserve. We pledge to provide you with the ideal service and excellent product at reasonable prices! Our overwhelming stock size provides them confidence that our prices are much lower than you can imagine!