Psyonix Details Rocket League Roadmap for Fall 2019
While players are enjoying the final phase of Radical Summer, Psyonix has outlined the plans for Fall 2019 on its site to make players know what they can expect in the next few months. Here is the information about Rocket League Roadmap for Fall 2019 to keep you in the loop.

Rocket League Roadmap for Fall 2019
Considering the gap between Rocket Pass 2 and Rocket Pass 3 was too long, Psyonix will extend Rocket Pass 3 to the beginning of Rocket Pass 4. Rocket Pass 3 will be live until August 27, however no new Weekly Challenges will be added. The next Rocket Pass will begin on August 28.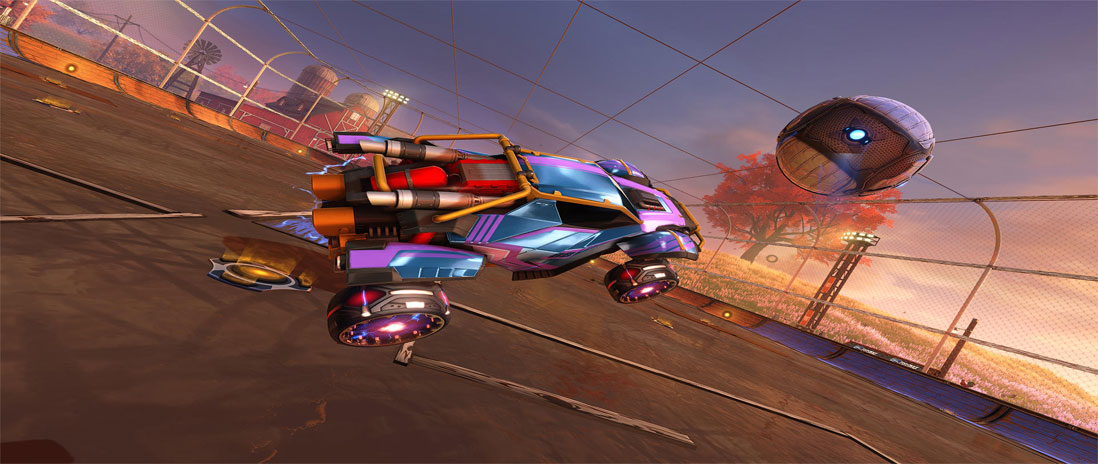 Slight changes will be added to the Weekly Challenge System in Rocket Pass 4. Players can complete Challenges from previous weeks throughout Rocket Pass 4, just like the previous Rocket Pass. Competitive Season 12 will also begin on August 27, the same day when Competitive Season 11 ends. On the technical front, Psyonix is working on audio changes and will add two new stats to the game: High five and low five. Bump into a teammate either in the air or on the ground respectively after scoring to raise the first of those two stats while the third tracks how many times you score in Hoops without touching the rim.
Haunted Hallows will be coming this fall and there will be a new and improved tournaments in Rocket League. Psyonix is planned to roll out the functionality of the Party-Up System, Inventory Management, and quality-of-life improvements to the player-to-player trading system in this fall, which was dicussed in May's Roadmap.
To sum up, we can expect a more and more interesting game with Psyonix's efforts. If you want to buy cheap RL Items, Crates and Keys quickly and safely, Lolga.com is definitely your best choice. As a professional and reliable store with rich experience in Rocket League trading, we provide cheap RL Items, Crates and Keys to global players. Cheap RL Items, Keys and Crates for sale with fast delivery, secure transaction and best customer service to help you save time and money!
Services Offered By Lolga.com
As a professional online seller offering various kinds of Rocket League resources, Lolga has continued to satisfy clients with such services.
Huge selection of products – We have a wide range of Rocket League resources for your successful game play.
Cheaper price – We offer RL Items, Keys and Crates at competitive prices to save your time and money.
Fast delivery – Once you have made an order for RL Items, our professional service team will work tirelessly to ensure your items be delivered within 30 mins.
Safe transaction – The delivery of RL Items is made face to face in the game, which ensures great security.
Buy cheap RL Items, Crates and Keys from our site and you will be pleased with our Rocket League Service. No matter you are buying or selling RL Items on our site, you will get what you need quickly! If you have any problem on buying RL Crates, Keys and Items or place an order from us, please feel free to contact us via our 24/7 online live chat! we will try our best to satisfy your need and wish you a good shopping experience!