Quest Items Needed in Escape from Tarkov
Quests, both player-given and dynamically generated, are a very important part in Escape from Tarkov. For plenty of gamers, quests are considered to be the fastest way of gaining XP in Escape from Tarkov. There are a total number of 191 quests in Escape from Tarkov. It is possible that you will be awarded with thousands of XP points when completing one quest. In addition to experience, you can also get trader reputation, quest locked items and various money and items from quests. Here is a full list of quest items in Escape from Tarkov.
Items Needed for Quests in Escape from Tarkov
Prapor
Prapor has several collection quests and throughout these quests, he'll ask for the following items:
3x MR-133 12gage shotguns
6x 60 round 6L31 5.45×39 magazines
10x lower half-masks
10x Bars A-2607 knives (dropped by scavs)
5x AK-74N 5.45×38 rifles
3x M4A1 5.56×45 rifles
10x PM 9x18PM Makarov pistols
15x level 20 or higher USEC dogtags
15x level 20 or higher BEAR dogtags
10x M67 Hand grenade
1x machinery key
1x customs office key
1x factory exit key
1x portable cabin key
1x room 214 key
1x room 203 key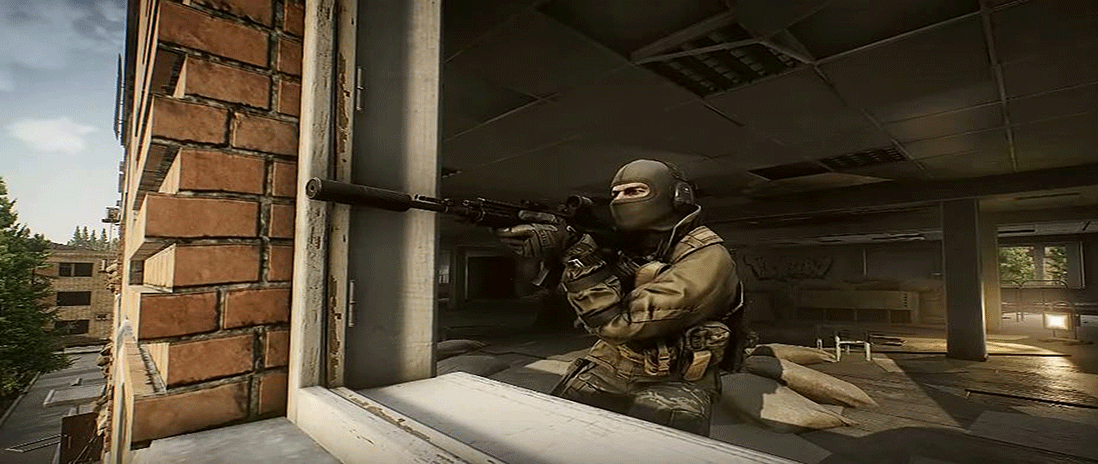 Therapist
The Therapist also asks for some quest items, mostly focused on medical items. Find these items and complete her quests to unlock boxes, maps, and more medical supplies to purchase from her.
5x salewa kits
4x gas analyzers
10x morphine injectors
30 x Tushonka red beef stew cans
4x car batteries
8x spark plugs
3x gunpowder bottles
5x ophthalmoscopes
3x LEDX skin transilluminator
1x blue 206 key
1x blue 114 key
1x red San.306 key
1x grey Storage key
1x metal checkpoint key
1x metal ZB-014 key
1x metal 303 key
Skier
You'll be collecting many different wearable items and you'll unlock better wearables as a reward. Here is the full list:
5x white 3M armor
5x TOZ-106 shotguns
2x flash drives
2x MBSS backpacks
4x AVS rigs
9x gold chains
5x respirators
5x bloodsets
1x SV-98 sniper
1x Roler watch
1 million roubles
5 thousand dollars
1x metal unknown key
1x metal room 220 key
1x metal MES key
1x metal San. 112 key
1x metal 303 key
1x red San. 216 key
1x blue San.308 key
1x blue San.306 key
Peacekeeper
You'll be collecting a lot of junk items that you may otherwise think to throw away.
5x MRE packs
1x WD-40 canister
3x Wiper bottles
3x bleach bottles
7,500 dollars
10x morphine injectors
5x alkali washer bottles
8x hoses
3x red propane tanks
10x dog tags
2x SG-C10 radios
3x Virtex chips
1x metal mark. key
1x red San.219 key
1x red San.220 key
1x blue San.328 key
1x metal storeroom key
1x metal Sanatorium key
Mechanic
The Mechanic, who once again asks for a number of junk items that would otherwise be thrown away or sold. These items can be particularly difficult to find, so make sure you hold onto them. Peacekeeper also asks for an extensive list of weapons, some rare, some common.
2x tool sets
5x cords
5x T-shaped plugs
8x circuit chips
10x graphics cards
10x CPU fans
3x CPUs
6x rec batteries
3x GPhones
10x Malboro cigarettes
10x red strike cigarettes
10x blue wilston cigarettes
3x RFIDRs
3x VPX drives
5x wires
5x capacitors
1x MR-133 shotgun
1x MP5
2x M4A1 Standards
1x DVL-10 sniper
1x RSASS
1x M870
1x AKM
1x AKS-74N
1x AK-105
1x AS VAL
1x AK-102
1x MPX
1x AKMN
1x M1A
1x blue customs key
Ragman
Ragman will ask for a selection of different clothing items and armor. With Ragman, you'll unlock better clothing by completing his quests.
7x Ushanka hats
7x Cowboy hats
1x ghost balaclava
1x Shemagh
1x RayBench sunglasses
1x RGlass sunglasses
2x ComTac2 headsets
2x 6B47 helmets
4x GZHEL-K armor sets
2x Shmaska masks
2x Pilgrim backpacks
2x 6B43 6A armor sets
2x WTRig chest rigs
2x AVS chest rigs
2x BlackRock chest rigs
6x Fcond cans
4x lion figures
4x horse figures
4x cat figures
1x Roler watch
3x teapot
2x vase
1x metal log office key
1x metal Goshan key
Fence
Fence also requires some items for his quest, although not as many. Fence requires the following:
1x Firesteel
1x Axe
1x Book
1x #FireKlean
1x golden rooster figure
1x Badge
1x Beardoil
1x 1GPhone
1x Mayo
1x Sprats can
1x Mustache
1x Kotton beanie
If you are short of Escape from Tarkov Items for a better quest, it is strongly recommended to buy what you need from a reliable store. Lolga.com is definitely your best choice. Cheap EFT Items for sale at our site with instant delivery, secure transaction and considerate customer service guaranteed. If you have any problem in buying EFT Items here or place an order from us, please feel free to hit us up through our 24/7 online livechat. We will do our best to satisfy your needs and wish you a good shopping experience!