Radical Summer's Television Phase Available Today - Introduces Knight Rider Car and WWE Items
Rocket League's Radical Summer event is formally moving into the third phase, namely Television Phase. The 80s Television phase is scheduled to run from July 22 through August 12, bringing a new Premium DLC Car Pack - Knight Rider, band new items and a limited-time mode. Although the full details of Television phase haven't been revealed yet, we can do expect the exciting moments brought by the final phase of Radical Summer.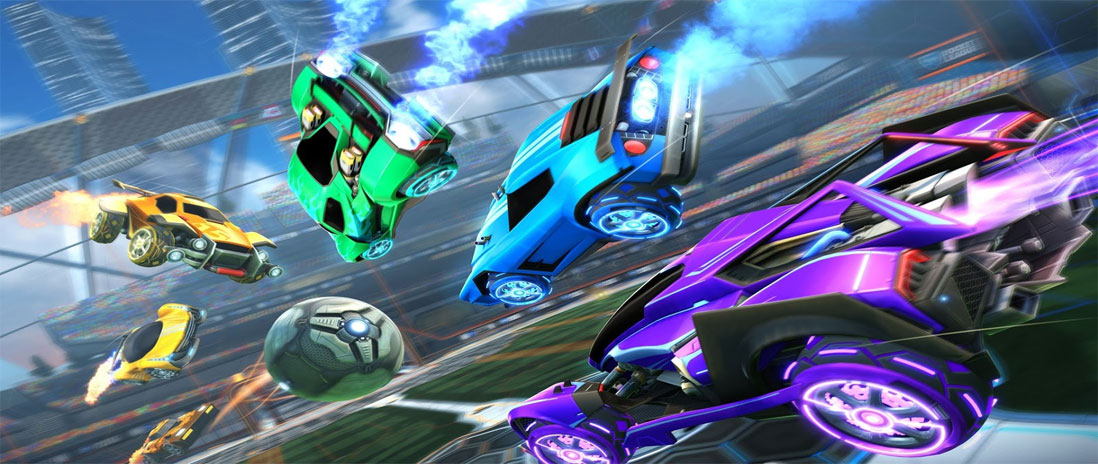 According to the preview for the next phase announced by Psyonix, the iconic car headlines the Knight Rider Car Pack DLC that will be available July 22 for $1.99 (or regional equivalent), which also includes K.I.T.T. Wheels and K.I.T.T. Gullwing Topper. New items from DreamWorks Voltron Legendary Defender, and WWE will also be included. Moreover, players will have the chance to get items like Elevation, Victory, Turbo and Nitro Crates from Golden Eggs. They can collect up to five Golden Eggs in this phase. It really sounds exciting, so just jump into Online Matches to start earning Cassettes.
If you want to buy cheap RL Items, Crates and Keys to help you better enjoy the final phase of Radical Summer, Lolga.com would be your first choice. With over 7 years of experience in Rocket League trading, we provide cheap RL Items, Crates and Keys to players all over the world. Cheap RL Items, Crates and Keys for sale at Lolga with fast delivery, secure transaction and best customer service. As a reliable and professsional store, we are committed to providing each client with high quality game resources and best customer service! We have what you need and more!
Services Offered By Lolga.com
As a professional online seller offering various kinds of Rocket League resources, Lolga has continued to satisfy clients with such services.
Huge selection of products – We have a wide range of Rocket League resources for your successful game play.
Cheaper price – We offer RL Items, Keys and Crates at competitive prices to save your time and money.
Fast delivery – Once you have made an order for RL Items, our professional service team will work tirelessly to ensure your items be delivered within 30 mins.
Safe transaction – The delivery of RL Items is made face to face in the game, which ensures great security.
No matter you are buying or selling RL Items on our site, we do hope you will be pleased with our service! If you have any problem on buying RL Crates, Keys and Items or place an order from us, please feel free to contact us via our 24/7 online live chat! We will be at your disposal at any time!