Rocket League Sideswipe Season 3 brings with it a new Rocket Pass, challenges, and new Threes mode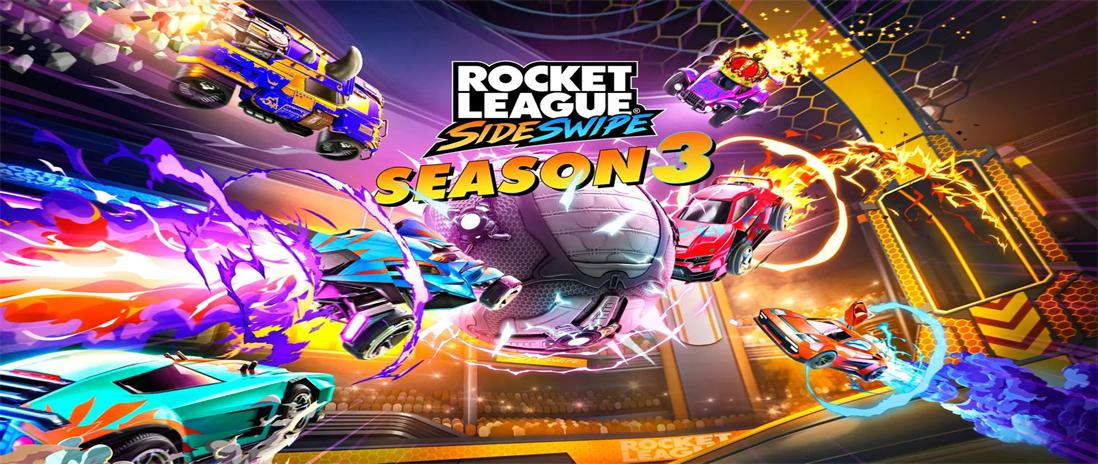 Rocket League Sideswipe Season 3 brings with it a new Rocket Pass, challenges, and new Threes mode, follow LOLGA.com for detailed information, and hot Rocket League items are provided here.
Sideswipe season 3 has arrived in Rocket League, and it's a huge day for vehicular football fans. As expected, this new season includes a new battle pass as well as new challenges. A new spectator mode, as well as another threes mode for you and two friends, has been introduced.
Volleyball mode has been sacrificed for this new threes mode, which puts two teams of three players against each other for control of a ball in the new Longfield arena's center. In addition, new offscreen markers have been added to make finding your teammates' locations less of a hassle.

The new spectator mode is a gift for both competitive gamers and those who prefer to watch their friends play rather than get their hands dirty. This feature is only available for private matches, so you'll have to collect a match's worth of drivers to take advantage of it.

Rocket Pass 3 adds the Sideswipe Roster with three new vehicles (Marauder, Mantis, and Takumi), as well as the Yoked1K Wheels for heavy lifters and the vicious Lv 50 Force Razor Goal Explosion. Season

3 Challenges will help you stock your garage and fill your wallet.
Let's check out the full changelog for Season 3 afterward.

NEW CONTENT of Season 3

• Season 3 Rocket Pass

Season 3 includes all-new free content and Season Rewards to unlock.
• New Limited Time Mode
3V3 game mode now has been alive.
• New Arena

Longfield, yeah looking forward to it.
• Season 2 Rewards

Based on their highest Competitive Rank in Season 2, players will get a Reward Banner and Title.
CHANGES AND UPDATES

• Post Match Celebration

During the winner's celebration dance, players can now reach the pause menu to requeue faster!
• Challenges

New Challenge stages have been added, allowing players to complete up to four new Challenge stages throughout the Season.
• Party

UI Updates and New camera/car orientation for party members.
• Item Shop

First Time Purchase Verification Modal
Buy Rocket League Season Items at LOLGA

If you wanna get more information about Sideswipe Season 3, check out the website - Lolga.com, in addition to Rocket League's latest News and game guide, Lolga.com also provides Rocket League Trading service, you can get all Cheap Rocket League Items including the latest Sideswipe Season 3 here, such as Rocket League Credits, blueprints, rocket pass pro items, and other tradable items.

Follow us