RuneScape 3 Will Release Its 28th Skill in January 2020
RuneScape 3 announced its 28th skill, Archaeology, will be released in January 2020.
The game's first new skill in four years, Archaeology will see you excavating dig sites across the world of Gielinor to uncover powerful weapons and lost artefacts.
Despite the introduction of The Land Out of Time, finally taking RuneScape 3 players to Fossil Island, 2019 has felt like a slow year for new content. The majority of updates, such as bank placeholders, have been quality of life updates and the planned Weapon Diversity update was cancelled.
Archaeology, however, allows RuneScape 3 players to enter 2020 with the assurance that there is a host of new content coming their way. Especially since 2020 also promises a number of quests, including a City of Senntisten quest and a planned Azzanadra quest.
If you play RuneScape, then you know that both of these quests are likely to involve the Archaeology skill. Especially since all that remains of Senntisiten are the ruins that lie east of Varrock, where the game's original dig site can be found.
As you delve further into the dig sites, you'll also uncover ancient abilities. Ancient Summoning will allow you to bind demons to your will through the Summoning skill, while Ancient Invention provides you with new blueprints for the Invention skill.
You may also discover forgotten Relics, which will grant you new permanent passive effect. One of these effects will be Slayer Introspection, which will allow you to pick a minimum or maximum number of Slayer monster when you're assigned a task.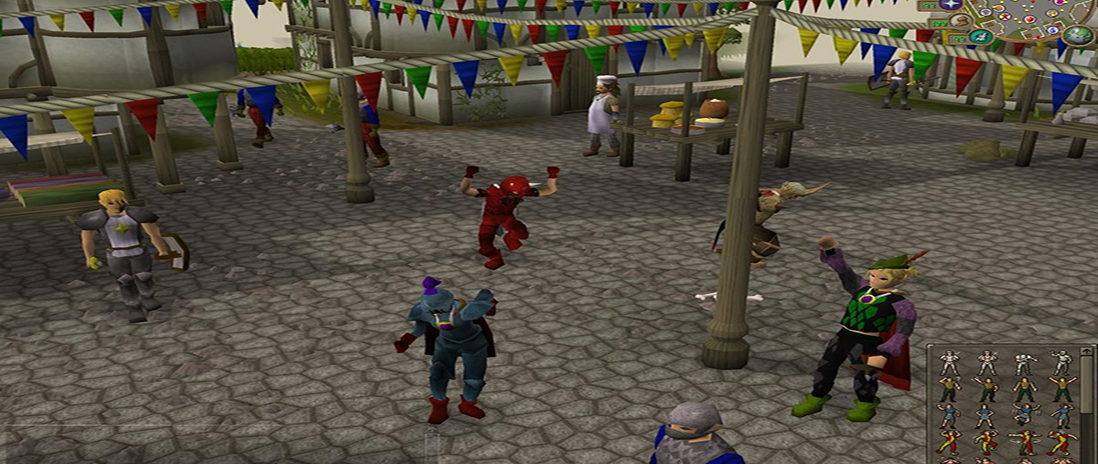 We started it in 2010 and since then we have always increased the happy graphs of the gamers. Need satisfaction of the gamer, and delivery & service have always been our strength and only selling strategy. Everything on the website is legit and the payment is 100% protect. Being associated with the most professional team the delivery is also assured in lesser time.
Though, we know that there are so many websites available through which the games are linked and the payments are taken care once the process starts. But, the question then arises of trust and safety.
We as an online website always made sure of keeping these two points in consideration and always thought from user's point of view. We made sure to deliver the demand in the given time where continuous service' expectations are met.
Runescape project from Lolga.com
1. Secure Transactions
With Lolga.com, worrying about your personal information's security isn't an option. All security precautions and measures are in place to ensure that you are well protected when visiting our shop. As a matter of fact, your personal information can never be shared to any third party whatsoever without your consent.

2. Fast and spontaneous delivery

After placing an order at Lolga.com, the processing is done real time before releasing your purchases. This means that your order is delivered in just a few minutes after ordering. We guarantee one of the safest and fastest deliveries.

3. Affordable yet affordable pricing of gold coins is guaranteed

At Lolga.com, we are striving each and every other day to ensure that we provide quite affordable and cheap gold coins. Our prices are settled upon after in-depth analysis of the matter. Having put that across, it is our firm belief that the best and top-rated services including low pricing of coins can be accessed from our site.

4. Guarantee of total satisfaction

Customer service satisfaction is one of our areas of expertise. We work day and night to ensure that all our clients and customer enjoy all the services we provide. We are available 24hours a day to provide any services you need to your satisfaction.

In case of purchases and inquiry on anything pertaining to our services, feel very much free to visit Lolga.com.