Some Tips on Passive Skill Tree for Path of Exile Newbies
For the players who have just started to play Path of Exile, you must know the basic rules of the game. Apart from the most essentials like classes and items, there are more things that you should know so that you can do well in Path of Exile. Today, let me introduce the important passive skill tree of Path of Exile.
What's Passive Skill Tree in Path of Exile?
Path of Exile has a deep learning curve. There are lots of things to explore, including the Passive Skill Tree. It is a vast web of 1325 skills that provide passive bonuses to your character. Each time you level up or complete certain quests, you can allocate a skill and explore deeper into the tree. All character classes share the same tree, but start at different locations that are aligned with their primary specialties. With some unique skills and equipment acquired from passive skill tree, players are able to create their own unique character.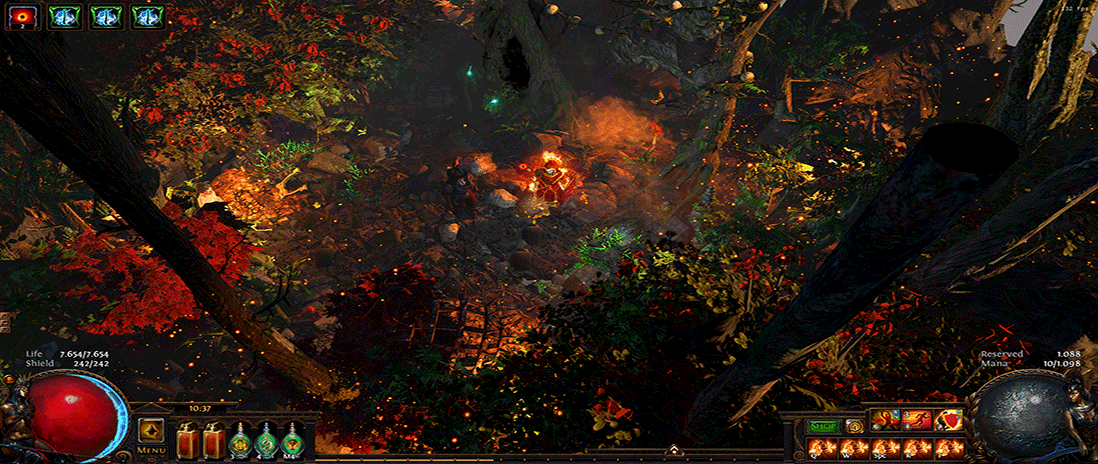 Moreover, players can get some jewel sockets from passive skill tree. Some jewel picked up from Path of Exile can be placed in these sockets. As the attribute additions provided by the jewel are generated randomly, players have the choice to disassemble or replace at any time when they pick up jewel with better attributes or more suitable for their current class. It is also worth mentioning that the number of skill tree nodes in the game can be reset so players can replace their previous ones with the new ones.
Tips about How to Build Passive Skill Tree in Path of Exile
Passive skill tree mainly contains 3 types of abilities, namely strength, intelligence and dexterity. They can be used to strengthen the skill of characters in Path of Exile. The specific rule is as follows: per 10 strength increases 2% melee physical damage and 5 maximum life, per 10 intelligence adds 5 additional mana and 2% maximum energy shield, per 10 dexterity increases 20 additional accuracy and 2% evasion.
Path of Exile has the maximum level of 100 and players will get one skill point each time you level up. To go further in the game, you are supposed to get more skill points. But how to achieve it? Firstly, you should think about the type of character and then try to acquire the main skill or POE items you need. Secondly, as life is essential in Path of Exile, you must try your best to increase max life or energy no matter you are against the monsters or complete missions. Thirdly, choose a strength-based character so that you can save POE Currency and have the access to get most amount of life nodes in the skill tree.
If you are looking for POE Items and Currency for better gameplay, Lolga.com is right here for you. With rich experience in the market, we are one of the best suppliers that provide high quality game resources with cheaper price, safe transaction and 24/7 customer service. We hope to join hands with you in the near future and wish you a good shopping experience our our platform!