Sought-After Path of Exile Currency and Items for Hot Sale on the Reliable Store - Lolga.com
Path of Exile is an online Action RPG set in the dark fantasy world of Wraeclast. It is designed around a strong online item economy, deep character customisation, competitive PvP and ladder races. The game is completely free and will never be "pay to win". Path of Exile is available for PC, PS4 and Xbox One. Since release, it has won tons of players around the world.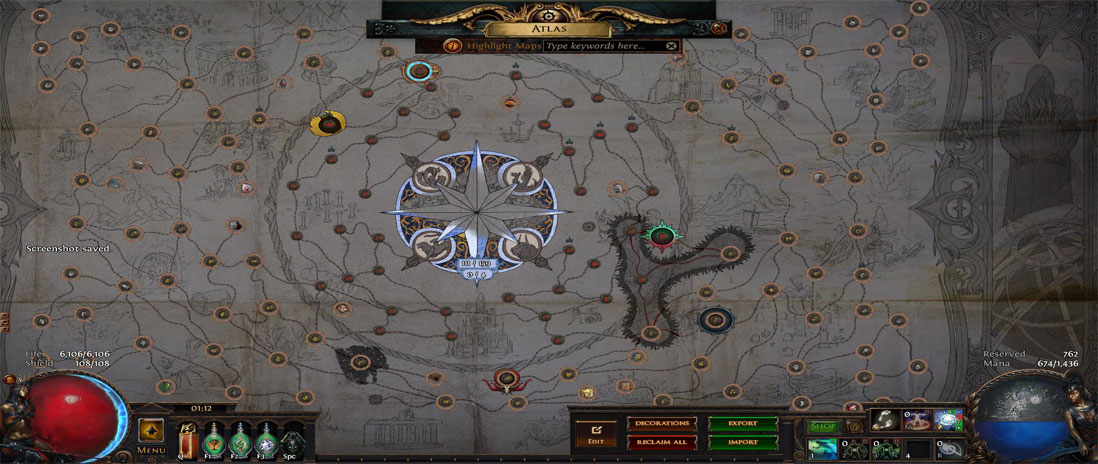 It is also a game about items. As you kill monsters, open chests and interact with townsfolk, you will receive items that allow you to better protect your character and to kill stronger foes. There are two important things in Path of Exile, namely devastating skills and valuable items. Skills in Path of Exile are items - gems that grant abilities when socketed into equipment. If you are looking for cheap POE Items to better equip your character, it is highly recommended to buy from Lolga.com. As a professional and reliable store with over 7 years of experience in this field, Lolga offers POE Items and Currency at competitive prices for players around the world, cheap price, safe transaction and best customer service!
Here are the items that are offered on our site. You can buy what you need.
Unique Amulets
Unique Axes
Unique Belts
Unique Body Armours
Unique Boots
Unique Bows
Unique Claws
Unique Daggers
Unique Flasks
Unique Gloves
Unique Helmets
Unique Maces
Unique Quivers
Unique Rings
Unique Shields
Unique Staves
Unique Sworlds
Unique Wands
Services Offered by Lolga.com
Security Guarantee - Our refund policy remove all clients' worries when you place an order on our site. You can ask for a full refund as long as your order is canceled before delivery.
Instant Delivery - Stable supply sources and full stock ensures our instant delivery no matter when you place an order. And you will get your items within our promised delivery time.
Cheapest Price - Good study on the game market keeps the goods on our site are sold at the cheapest price.
Safe Transaction - All the products and service here are collected from legit and safe supply sources.
Steps to Buy POE Items and Currency from Lolga.com
The steps of purchase are as simple as below.
1. Select the items you need, add them to shopping cart, or pay immediately.
2. Submit the correct information and complete the payment.
3. Accept our invite in the game, if the waiting time is too long, please contact customer service.
Cheap POE Items and Currency for sale at our site with instant delivery, secure transaction and 24/7 online service. If you have any problem to buy Path of Exile Items here, please feel free to hit us up through our 24/7 online livechat. We will do our best to satisfy your demand and wish you have a good shopping experience at our site.