The exciting Super Bowl mode has returned in Rocket league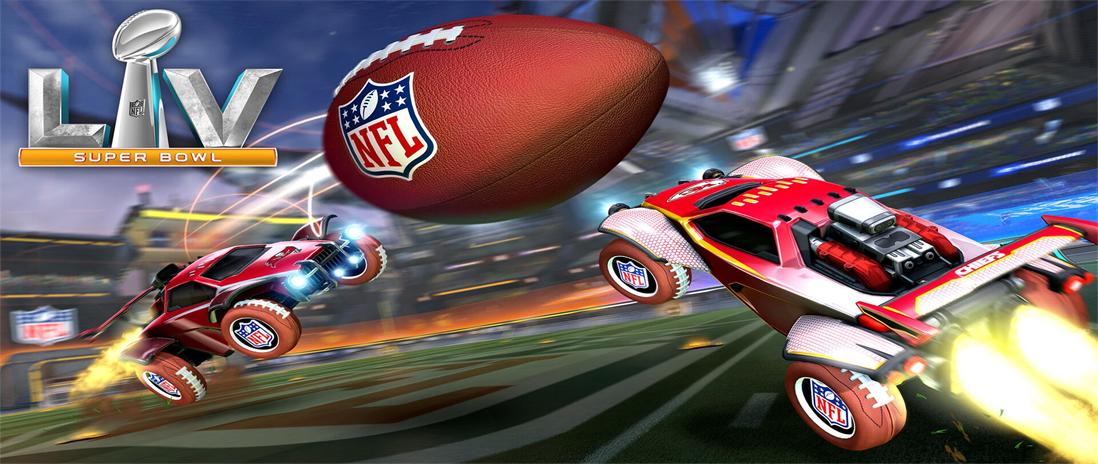 For another Super Bowl week, Rocket League Gridiron mode is back, and putting on a helmet and taking to the field will reward you a pair of limited-time NFL-themed cosmetics, including rare NFL wheels for your Battle-Car. Here's everything you need to know about the Gridiron challenges that are now available during Rocket League Super Bowl 56.
How to play Gridiron mode
Gridiron mode is Psyonix's way of adding American football into the Rocket League's myriad of game modes, including Hoops (basketball) and the game's traditional "Soccer" mode, which catapulted the game into the highest tier of esports titles in 2015. Gridiron games are 4v4 and include an American football—complete with all of its unpredictable bounce patterns—instead of the standard Rocket League ball.
Rocket League Gridiron challenges
From now until 6 p.m. PT / 9 p.m. ET on Tuesday, February 15, there are three Gridiron challenges available in-game. One of them can be done as many times as you want until the event ends, while the others are limited and will reward you with exclusive Super Bowl cosmetics. A new player title as well as some cool wheels are among this year's rewards.
• Score a touchdown or field goal in five matches - Field General player title
• Score a touchdown or field goal and demo (blow up) a player in the same match - NFL wheels
• Win 10 online matches (repeatable during the event) - 20,000 XP
If these items are important to you, act fast because they won't be available after February 15. Meanwhile, they'd compliment the NFL Fan Pass's plethora of offerings, which began in September of last year and has been receiving updates throughout the season regardless of when players purchased the pass. By the way, the NFL Pass costs 1,000 Rocket League Credits and adds only cosmetics to the game. It is not necessary to buy it in order to complete the Gridiron challenges.

Buy Rocket League Season 5 Items at LOLGA.COM
If you wanna get more information about Rocket League Season 5, check out the website - Lolga.com, in addition to Rocket League latest News and game guide, Lolga.com also provides Rocket League Trading service, you can get all Cheap Rocket League Items that support trading here, such as Rocket League Credits, blueprints, rocket pass pro items, and other tradable items.
Lolga.com definitely guarantees the decent Rocket League Trading Prices you will get here.