The way to get Blueprints in Rocket League
Blueprints are a perfect way for Rocket League players to slowly unlock items from the new Season 2 Item Series, and stacking them is easier than you would imagine.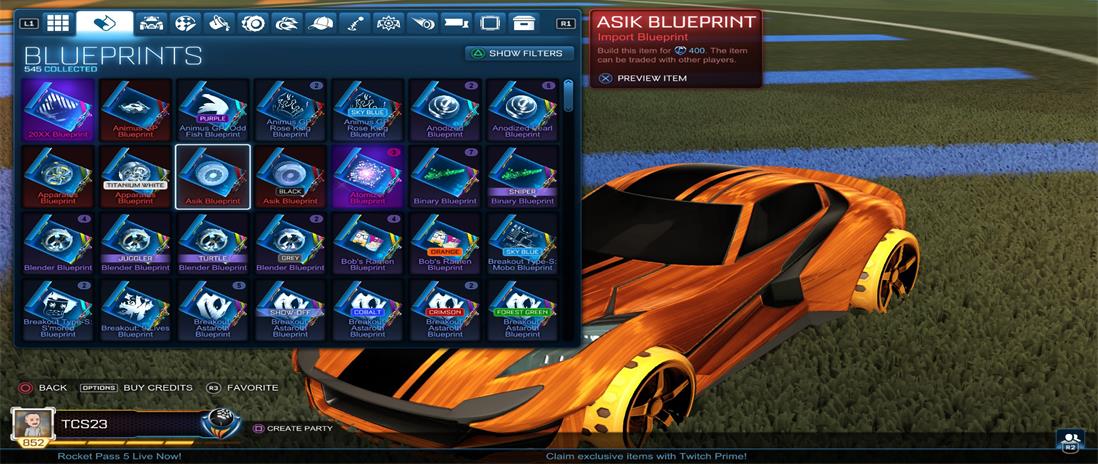 The Blueprint system was introduced as a replacement for Crates at the end of 2019, but if you're new to the game or haven't played in a while, you might be wondering how to get Blueprints in Rocket League.
They're a lot more convenient than the previous method for unlocking new Rocket League Items and material, so let's look at how to get them and what you can do with them once you have them.
The way to get Blueprints in Rocket League
The good news is that obtaining Blueprints is simple: after playing an online match, you'll have a chance to receive one at random, just like you did with crates before they were replaced.
Once you have a blueprint, it will be added to your inventory automatically. It'll also tell you exactly what you can build and how many Credits it'll cost you once it's revealed.
It costs nothing to find out what item a Blueprint is for, and once you know what it contains, you can either build it right away or save the plans and do it when you have enough Credits.
How to Trade Rocket League Blueprints
You can trade Blueprints with other players on the same platform if you don't want the item. So, if you have a PlayStation 4, you can only trade with other PlayStation 4 players, and so on.
However, trading requires two people, and if you don't want to wait, you can trade in a number of your Blueprints for a chance at an even rarer item.
The Season 2 Item Series in Rocket League has introduced a slew of new Blueprints to the game. The flashy new Tygris is one of the highlights, along with a dozen other items ranging in rarity from Rare to Black Market.
Sure, you could just go to the item shop and buy it, but where's the fun in that? It's a lot more fun to get them for free through Blueprints, so make sure you play those games and earn yourself something nice.
Looking for the right Rocket League trading website? Check out our website Lolga.com
If you wanna get more information about RL, go check our website-Lolga.com, in addition to Rocket League latest News and game guide, Lolga.com also provides Rocket League Trading service, you can get all Rocket League Items that support trading here, such as Rocket League Credits, blueprints, rocket pass pro items, and other tradable items.
Maybe you are worried about the prices. There is absolutely no problem with it. Lolga.com definitely guarantees the lowest Rocket League Prices above all online Rocket League Trading websites.
The following is the price of Blueprints provided by Lolga.com.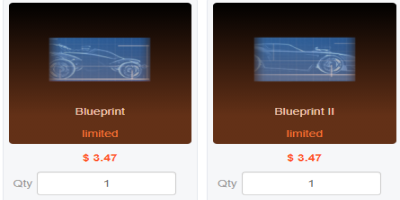 Being a trustworthy seller with years of experience, we are committed to meeting the stress of all our customers. during a safe and secure setting, you'll Buy Rocket League Credits from our platform to spice up your adventure and enhance your gameplay.
If you'll order from us or have any questions, please contact online LiveChat 24/7!